Discover more from The Split
Stay on top of the latest tech and startup stories.
Over 23,000 subscribers
TikTok One-Ups YouTube's Revenue Share
AngelList's Q3 state of VC & startups, and how much did Brex spend to blanket SF in billboards for three months?
Hi everyone 👋 Turner with another edition of The Split. Short read today, just a few links and charts.
I also wanted to take the time to explicitly ask - let me know if you have any feedback on The Split. Anything you'd like to see more or less of, quality, consistency, length, topics, etc. I'm all ears!
TikTok Pulse: TikTok's 50% Revenue Share
Jules Terpak just shared an in-app notification hinting TikTok Pulse, its ad revenue share program first announced this summer, is going live. TikTok will share 50% of revenue from ads placed adjacent to a creator's videos. In order to be eligible for the revenue share, creators must:
Have at least 100k followers

Post at least 5 videos in the last 30 days

Be at least 18 years old
This comes after YouTube announced its own revenue share for YouTube Shorts (its TikTok-like short-form video feature within the YouTube app). The most notable difference: Shorts will share 45% with creators compared to TikTok's 50%.
Shorts has a deep pool of capital provided by YouTube and the rest of Google's product portfolio that can be used to help subsidize these payments initially. But TikTok has a much larger base of short-form video creators, and the skillset required to create short videos is much different than long-form.
I also think short-form videos are potentially more naturally monetizable with ads (which is why it makes sense for YouTube to also lean into them). For example, watching two 15-minute videos only offers a few natural ad slots at the beginning and end of the first video. Watching short-form videos for 30 minutes offers a natural ad break in between essentially every single video.
Of course, there will never actually be an ad between every single video. And YouTube has also been able to pull off mid-roll ads in its longer content, so my example is an exaggeration. But short-form videos do seem to make smaller blocks of time monetizable. Its also left to be seen if short-form lends better to video commerce, IE "shop this video", which if true, could even further incentivize every platform to push the format. Especially considering Apple has made it harder to target ads.
With YouTube's core product focused more on long-form horizontal videos optimized for TV, it will be interesting to see if they can build their Shorts ecosystem faster than TikTok can expand beyond just short-form video. Over the past year TikTok has increased video lengths to three and ten minutes, and recently introduced photo mode, a photo album carousel like you'd see on Instagram.
I'm interested in everyone's opinion: If you could only invest in one (this could be your money, your time to grow an audience, etc), which would you pick and why?
Login or Subscribe to participate in polls.
Tap the link to make your choice and share your rationale. I have my own view as of today, and I'm interested in everyone else's. I'll share my personal opinion and all the best responses next week.
Like what you're reading?
Subscribe to The Split for more every week.
AngelList's Q3 2022 State of US Early Stage Venture & Startups
One of my favorite reads each quarter, AngelList just released their Q3 2022 report on funding across the broader US startup ecosystem.
I'm sure no one needed to be told this, but AngelList highlighted that Q3 2022 had the lowest rate of positive venture activity (share of deals marked up) ever observed in their dataset.
In what was easy to predict, average startup valuations fell across the board in Q3. What was maybe more surprising is that they didn't fall by much; maybe 5-10% depending on stage. This could be for many reasons, among them later stage rounds being done at the same terms (or same valuation, worse "terms") as last round but with more underlying progress. The report also shows later stage deal count is down 20-40% from the highs, and there is likely a "let's invest at Seed instead of Series B" dynamic going on inside some investment firms as well.
In what was slightly more interesting to me, Pre-Seed as a % of overall deal count has nearly doubled over the past year. More people are starting companies! And more investors are funding them!
This was also unexpected: 16% of all capital deployed on AngelList went to teams with female founders. This is much higher than the industry average, which is usually around 2%. Reasons could be that AngelList democratizes access to capital for a broader group of founders or that the deals on its platform typically skew earlier stage (and other data suggest the difficulties of female founders crossing the Series A chasm to raise larger later stage rounds).
There's lots more information in the 21 page PDF, check out the full report from AngelList here.
Other Reads
Brex's famous three month SF takeover billboard campaign cost $300,000: Co-CEO Henrique Dubugras also revealed at TechCrunch Disrupt that Brex generated more revenue in the first month of the campaign than the total cost. h/t Natasha Mascarenhas.
People watch more YouTube on TV than Netflix and than Amazon, Disney+, and HBO Max combined. Streaming was 35% of all TV time in August. More from Nielsen.
70% of Gen Z watch TV with closed captions: This compares to 53% of millennials. More from the WSJ.
The Spectacular Collapse of CryptoKitties: From IEEE.
Career Services
Banana Talent Drop #5 will go live this upcoming Sunday, October 23rd. If you're looking for a job at a startup, apply here (anonymously if you choose), and sit back for interview requests from startups delivered right to your inbox.
If you're hiring and want a stream of pre-vetted candidates in your inbox, sign-up here (Banana portfolio companies reach out for free access). The collective includes 100+ employees from all the companies below, plus many startups you've probably heard of (to protect anonymity, I'll never disclose the names of any companies still considered a true "startup"). Experience range is entry level to C-Suite, with 41% working in product, 28% in engineering, and more candidates across growth, strategy, and design.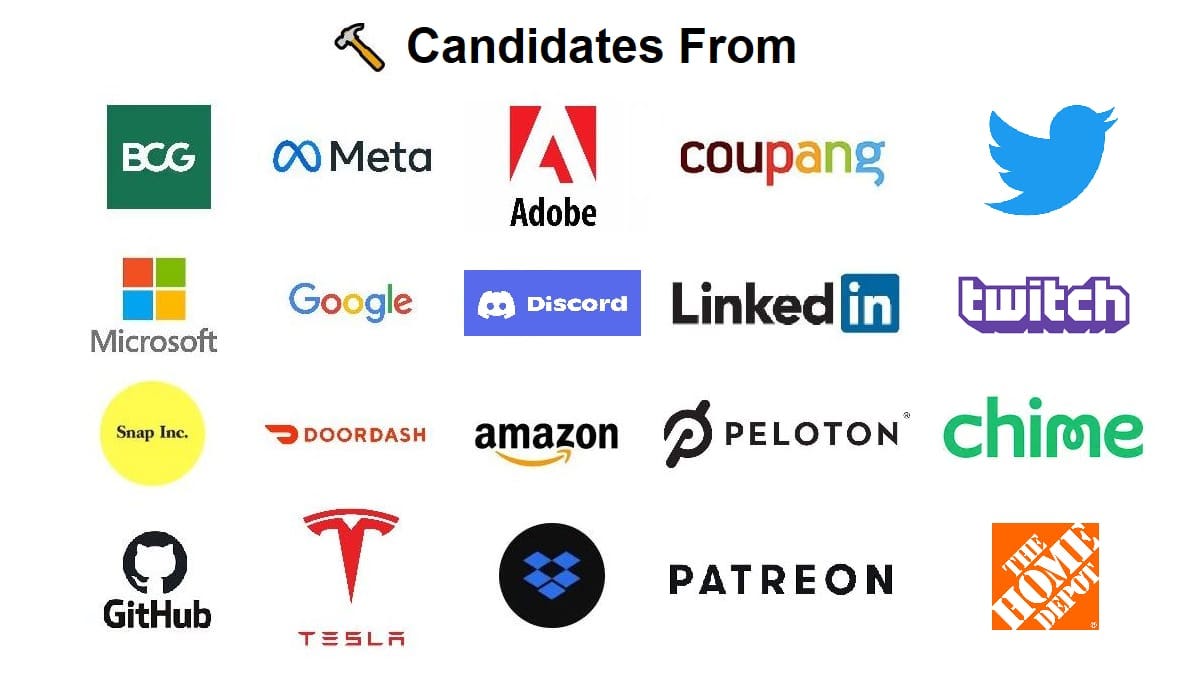 Monkey Business