Discover more from The Split
Stay on top of the latest tech and startup stories.
Over 23,000 subscribers
Snapchat+ Passes 1 Million Subscribers
Here's how it could hit 100 million subs
Hi everyone, Turner Novak back with another issue of The Split. Snapchat just announced its premium service, Snapchat+, crossed 1 million paid subscribers. Its downplayed the significance of this publicly. But it could be an inflection point in the business as I think there's a path to 100 million subscribers over the next years.
Before we jump in, shoutout to Ace Bhattacharja for being the latest reader to refer 10 friends and grab a banana cap. If you're a subscriber, grab your referral link at the bottom of the email. 
Make sure to check back in on Thursday for an interview with Haystack's Semil Shah. He gave great advice for any early stage founders navigating the current funding market. He's watched companies like DoorDash and Instacart go from YC Demo Day to IPO (or at least, prepping an S-1 in Instacart's case) and I always love his perspective.
The Road to 100 Million Subscribers
Yesterday Snap announced its subscription product Snapchat+ hit 1 million subscribers. Back in July, I wrote:
Snapchat for web is launching as part of Snapchat's new $3.99 per month Snapchat+ subscription announced on June 29th. Snap's first attempt at in-app purchases via premium lenses did not seem to stick in 2015, but consumer behavior has evolved over the past seven years (and some of Snapchat's userbase might be old enough to have jobs now). If 5% of Snapchat's 100 million North American DAUs adopt within a year, it could add $170 million in revenue after Apple's 30% cut. Ignoring Stock-based compensation (don't tell @Post_Market), its historical 70% incremental EBITDA / Free Cash Flow conversion rate could add an additional $120 million in FCF on top of the $203 million reported over the past 12 months. Worth watching how this plays out.
While still early, 1 million subscribers in less than two months is a faster start than I expected. This is especially true as the option to upgrade is buried three screens deep within the app - it took me five minutes to find it. Considering Apple's cut and taxes, 1 million subscribers is likely in the range of $25 to $30 million in free cash flow that falls directly to the bottom line.
With the announcement, Snap also added new features: namely cosmetics that provide in-app status such as a custom app icon, Bitmoji background, elevated replies to celebrities' stories, and custom "message read" emoji's. This adds to features like seeing who re-watched your story more than once, pinning a top friend in the chat screen (I think these first two may have been the biggest drivers of conversion), and additional travel and location features for friends on its social Snap Map product. Trust me, I also think these seem trivial. But Fortnite did $9 billion via in-game cosmetic upgrade revenue in 2018 and 2019, so nothing surprises me anymore.
I still think a few more features and - I didn't think this a few minutes ago - making it easier to upgrade could get to 5% Snapchat+ adoption in the US over the next year. That would probably be enough to get Snap's underlying free cash flow back on track to pre-Apple ATT changes that challenged its advertising business in 2022. But no matter how bad my assumptions are, advertising would still make up over 90% of Snap's revenue ($4.1 billion in 2021). So how could Snapchat+ drive meaningful revenue for Snap over the long-term? I see two paths: higher adoption and a higher price.
Is there a world where Snapchat could do $10 billion in subscription revenue per year? Working with US numbers alone, that would mean all 100 million North American daily active users (DAUs) pay $100/year, or $8.33/month.
If you've followed Snap closely over the past four years, you've likely noticed an increased focused on "Snap Originals", its premium short-form content.
The quality of Snapchat's content can be debated, but the reality is that people watch it. In each quarterly earnings call Snap highlights specific new shows that get anywhere from 10 to 50 million unique viewers. Some feature A-list talent like Ryan Reynolds and Steph Curry. Others feature "internet creators", which were watched by over 120 million people in June.

If Snap gets serious its subscription product, we could see it start selectively putting content behind a paywall (which by the way, is already its primary revenue model).
Do I think this get Snapchat+ to 100% adoption in the US? Probably not. But in June, Snap reported 75% "young people penetration" in over 20 countries. Expanding my assumptions to include other developed markets in Europe and Asia, where the majority of Snapchat's 347 million DAUs are located, means adoption could look more like 50% or even 30% at the $100/year price.

On price, do I think Snap can charge more than $8.33/month? Probably. My wife hasn't missed an episode of The Rundown in years. While her and the 9 million other subscribers (who get a push notification 3x/week when an episode goes live) may not get excited about their favorite show being placed a paywall, the NEXT Rundown-like show could be.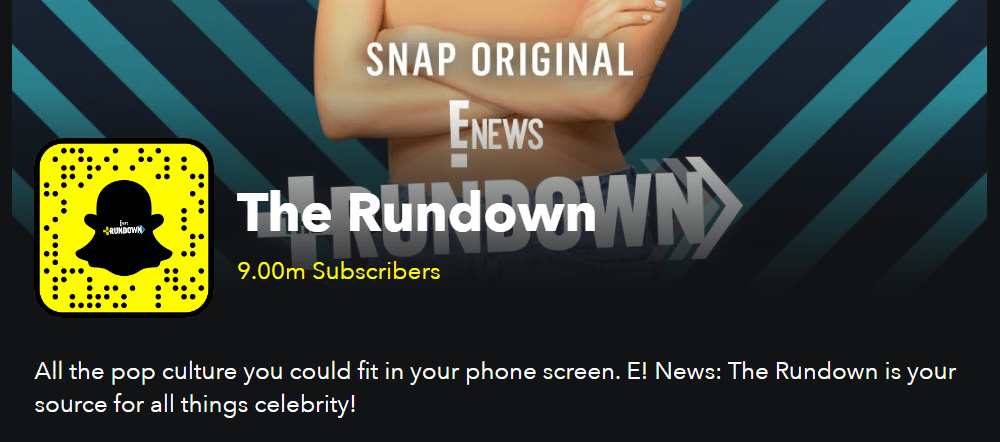 Over a three to five year horizon, its not unreasonable for Snap to slowly transition all content to paid. And not to mention launching a product that lives outside of Snapchat on a separate app or even the TV, increasing Snap's net take rate. Some of those "internet creators" could surely help drive adoption...
If I'm even remotely correct, I think Snap will be extremely measured about how it rolls this out. But it clearly has the existing product, infrastructure, and distribution in place to build a "social, mobile-first version of Netflix". Advertising + subscription models are historically phenomenal businesses (newspaper monopolies were only beaten by the internet). Its also, by the way, essentially what Netflix is now trying to build (without the social). In Snap's case, it also gets more user payment details on file to make purchases from its advertising business.
At $10/month, Snapchat+ needs 83 million subscribers (24% of current global DAUs) to hit $10 billion in subscription revenue. With content driving adoption, it could get there in five years. Snapchat's userbase has been growing in the mid-teens every year (and this growth has accelerated in each of the past three), and in five years 83 million subscribers could be closer to 12% of global DAUs. If the content really hits, $20/month (which lets be clear, Netflix will be at least $20/month in five years), means you only need closer to 5-6% of global DAU adoption (or 3-4% of monthly active users). You can see how different price points and adoption numbers start making this a very attractive business.
If Snap continues growing its $4.1 billion ad business by 20%/year (it grew 64% last year), it will pass $10 billion in advertising revenue by 2027. Considering this incremental ad and subscription revenue essentially lays on top of its existing business with limited additional cost, $20 billion in high margin 2027 revenue looks pretty interesting compared to Snap's current ~$20 billion enterprise value.
Liked reading about Snapchat+?
Subscribe to The Split for more every Tuesday and Thursday.
What do you think? How confident are you in Snapchat+?  Please tear apart my assumptions! Let me know and I'll share my favorite responses on Thursday.
How much subscription revenue will Snapchat will have in 5 years?
Login or Subscribe to participate in polls.
* None of the above is investment advice. I Turner personally own SNAP stock.
For anyone building the next Snapchat, my friend Sumukh at AngelList is building AngelList Stack. It simplifies the hardest, most boring parts about starting a company like cap table management, fundraising, business banking, employee offers letters, and more. Its completely free for founders that have raised less than $1 million, and I've found the combination of price and features better than every other product on the market. I've gotten a front row seat to how fast they've been shipping new features over the past two years and I recommend it to every founder I talk to.
If you signup here, we'll get you 15% off your first year.
Other Reads
A Nuclear About-Face: Nick Van Osdol's climate tech newsletter has quickly become one of my favorites over the past few months. His latest roundup on how the global conversation surrounding nuclear power has shifted over the past year is excellent. Read it here.
VC fund decks that close LPs: If you're raising a fund (or just want some inside baseball), Ryan and Vedika at Weekend Fund put out a long write-up on pitch deck templates, tips, and best practices that successfully raised over $500 million for 13 different early stage venture firms. Its the first big post from their new newsletter for fund managers, which I subscribed to after reading the full post here.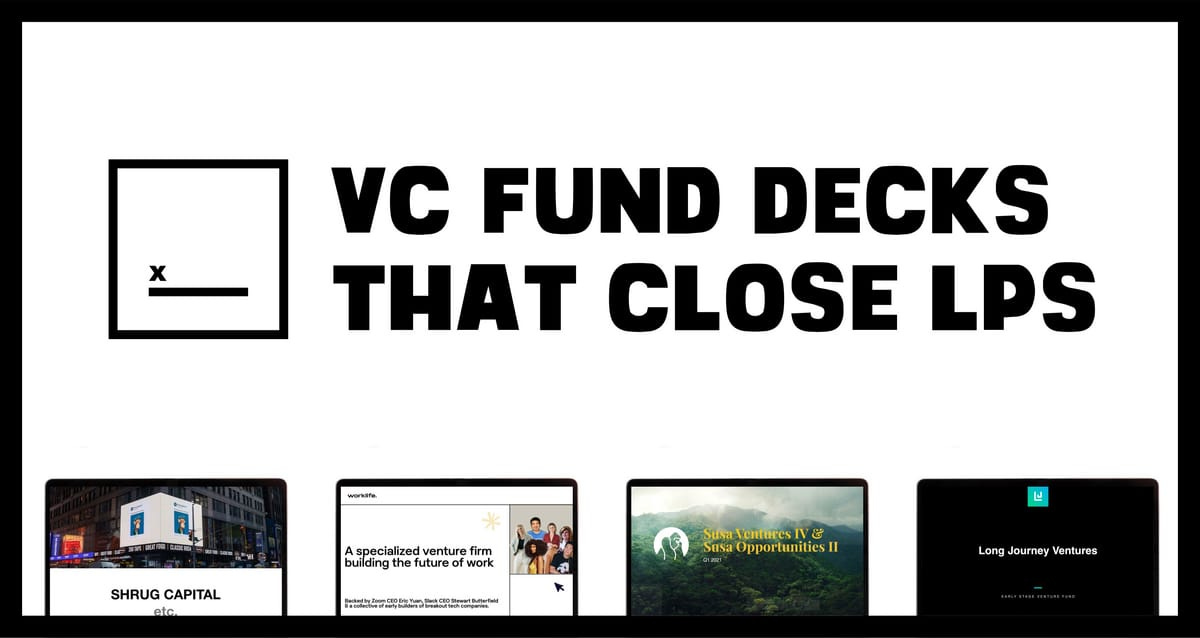 TikTok's Plan to Takeover: While I'm schilling newsletters, Trapital by Dan Runcie on the intersection of hip-hop and business is another one I don't miss. His piece on TikTok's recent moves in music is worth reading.
AngelList's latest valuation data is out: Early stage investment volume continues trending down, with Series C round volume and valuations noticeably nosediving in July compared to June (remember this is likely lagged a few months). Based on the dilution happening at later stages, looks like many small bridge rounds were raised in Q2. See the data here.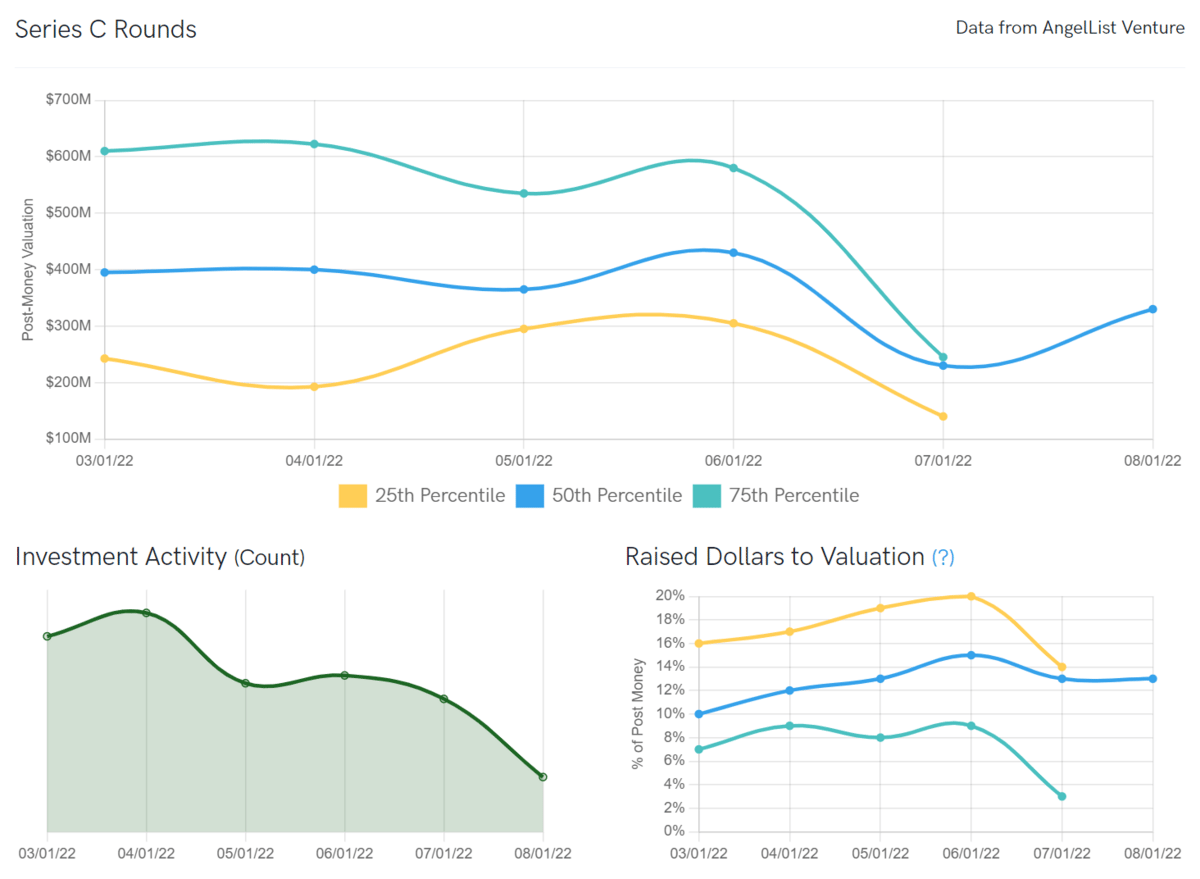 7.8% of US homes for sale have cut their asking price over the past four weeks: This is more than any other time since Redfin started tracking the data in 2015 and twice as high as the same timeframe in each of the past two years. Read the full blog post here.
US online grocery sales up 17% YoY in July: 68 million, or 41% of all US households ordered delivery or pickup groceries in July of 2022. Monthly order frequency increased to 2.8x, the highest since December of 2021. Notably, this was due to increases in pick-up and delivery and a decrease in ship-to-home. Full report here.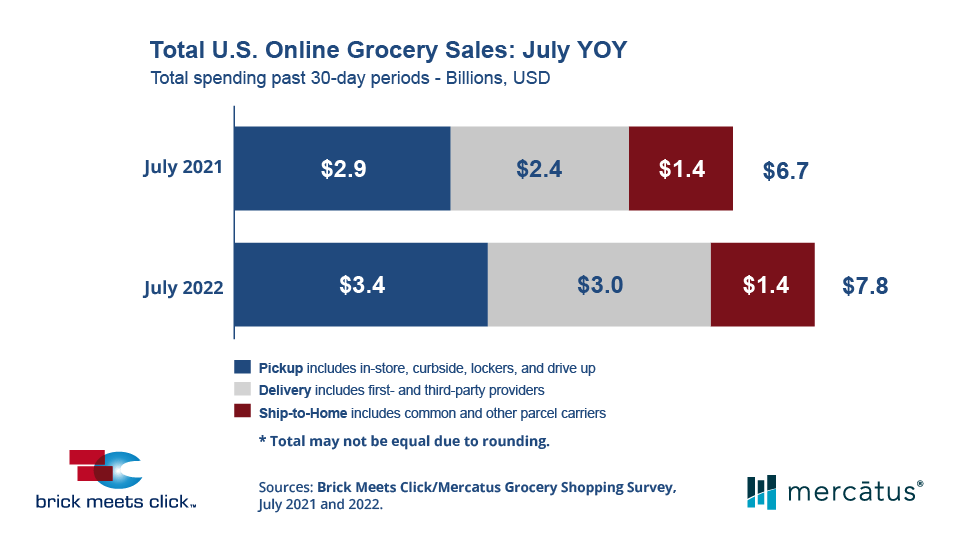 Wrapping up with more subscription news, Uber is shutting down its rewards and loyalty program. Maybe there's more I'm missing, but to me it seems like a clear bid to shift more customers into subscription product Uber One. Dara recently told us he's done messing around by dropping the words free cash flow a few times, and Uber just reported its first quarter of positive free cash flow a few weeks ago. Subscription products are generally very accretive to the bottom line for a large internet business like Uber, and it seems clear it will benefit significantly from Uber One. Full story here.
Career Services
If you're still on the fence about joining the Banana Talent Collective, remember that its free, anonymous, and all passive through your inbox. As we roll this out, candidates who sign-up will start getting personalized drops of pre-vetted roles at high-growth startups.
The first cohort will go in front of startups this week. It already includes candidates from Amazon, Facebook, Google, BCG, and a few cool early stage startups I hadn't heard of before this weekend.
Get started here.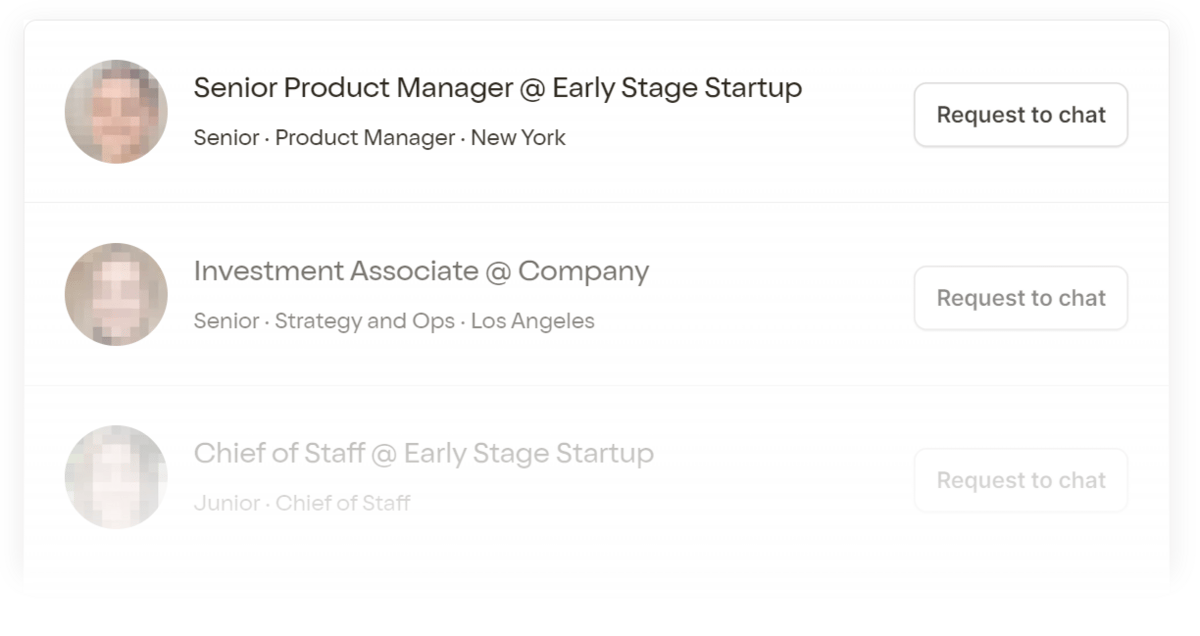 In the meantime, here are open roles across the Banana portfolio:
We're still onboarding more companies, but browse the full list of 50+ openings across Engineering, Design, Sales/Marketing, Product, Data, and Biz Ops, or add your own here.
Monkey Business