Discover more from The Split
Stay on top of the latest tech and startup stories.
Over 23,000 subscribers
Shuffles: Pinterest's Plan to Reach Gen Z
Could the moodboarding app be Pinterest's next act?
Hi everyone 👋 Turner back with another edition of The Split.
As promised, this week we're diving into Pinterest's new app Shuffles. Spiritually, Shuffles feels like a mobile-native version of Pinterest. And I think the timing may be right to both grow and monetize an app like this. Let's dig in.
Is Shuffles Pinterest's Plan to Reach Gen Z?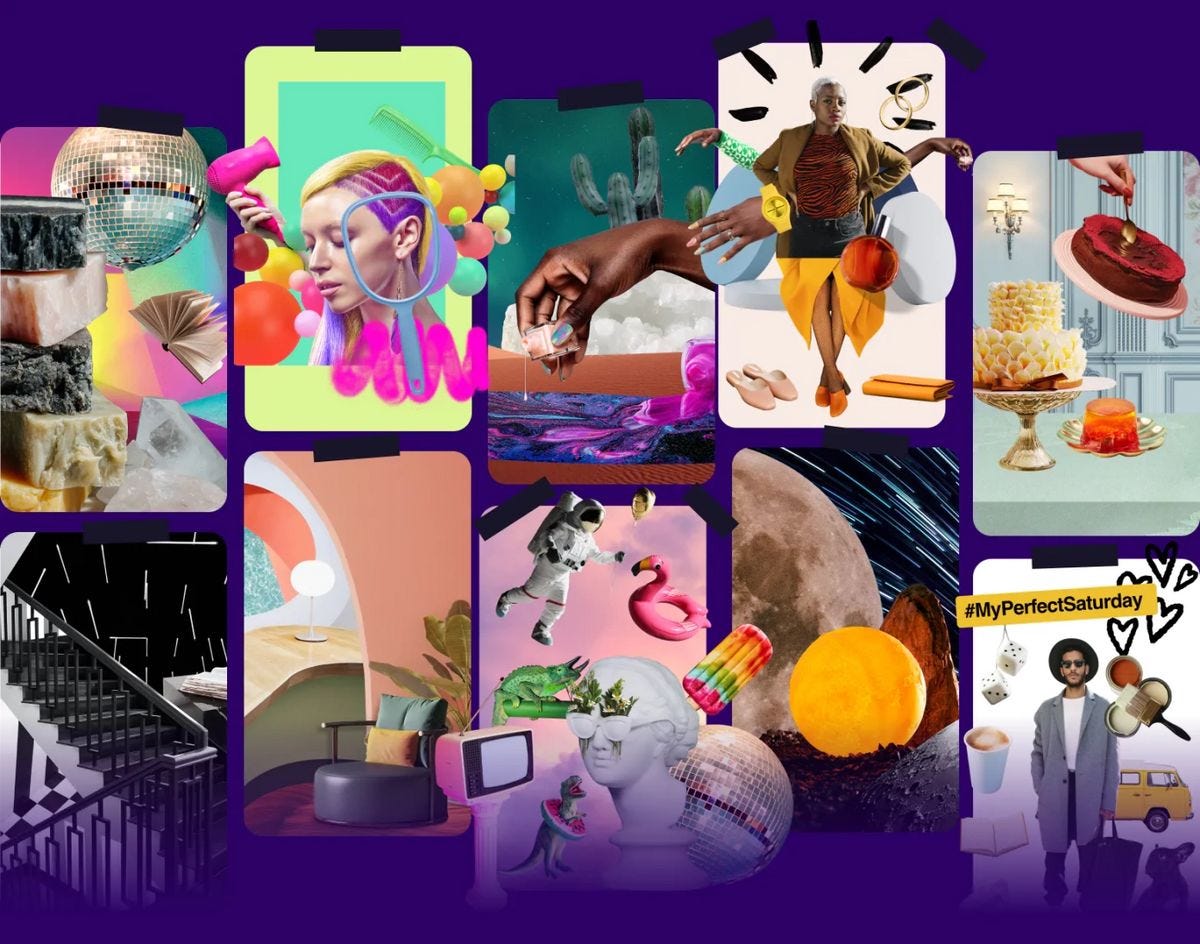 Earlier this summer, Pinterest quietly launched a new standalone invite-only app, Shuffles. If you squint, Shuffles looks like what Pinterest might have been if it was founded in 2022 instead of 2010.
If you're not familiar with Pinterest, the product launched in March 2010 as a way to "pin" collections of images together. By January 2012, it reached over 10 million unique US visitors, making Pinterest the fastest site to ever reach the 10 million unique US users mark.
Over time, it has kept that DNA, and its mobile app has evolved to be slightly more of a feed-based image and video browsing experience like Instagram and TikTok. Shuffles feels like it ties back to Pinterest's original use case. However instead of static images grouped together in folders, its a fluid canvas that's more of a collage or moodboard.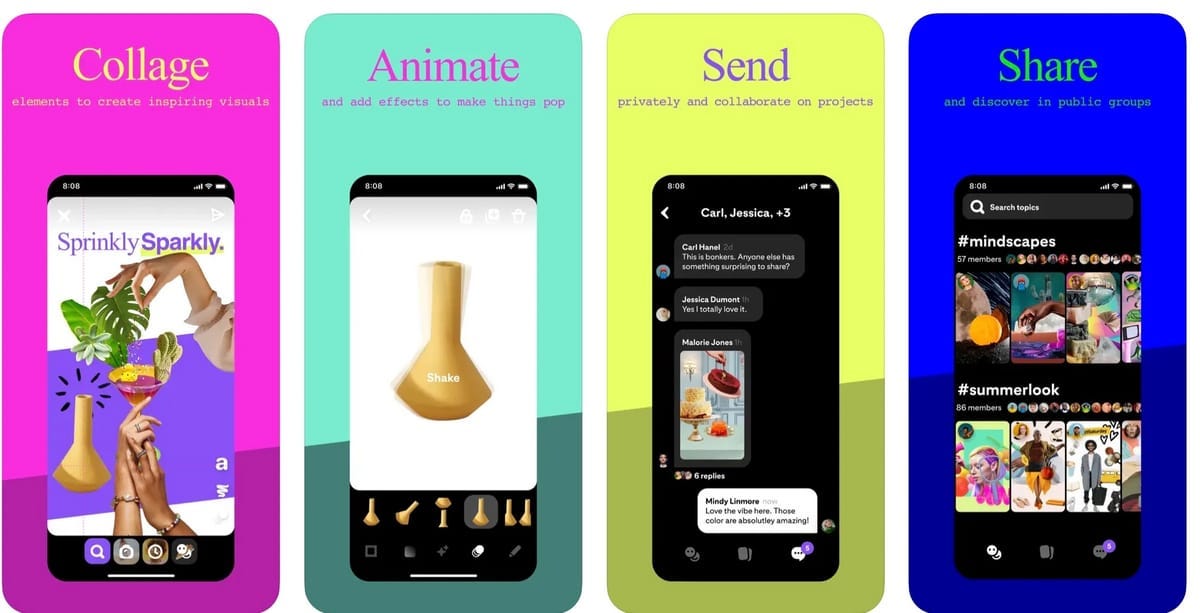 It seems to be working. Shuffles had 500,000 downloads in August according to Sensor Tower. And TikTok's with the #shuffles tag has commenters begging for invites.
Moodboards are nothing new. Polyvore, founded in 2006 was one of the largest platforms to create them and reached a high of 20 million active users before shutting down in 2018. Along the way, it raised money from Benchmark, monetized with advertising and affiliate links, reached profitability, and was acquired by Yahoo for $200 million in 2015.
Here's an old screenshot of a Polyvore profile: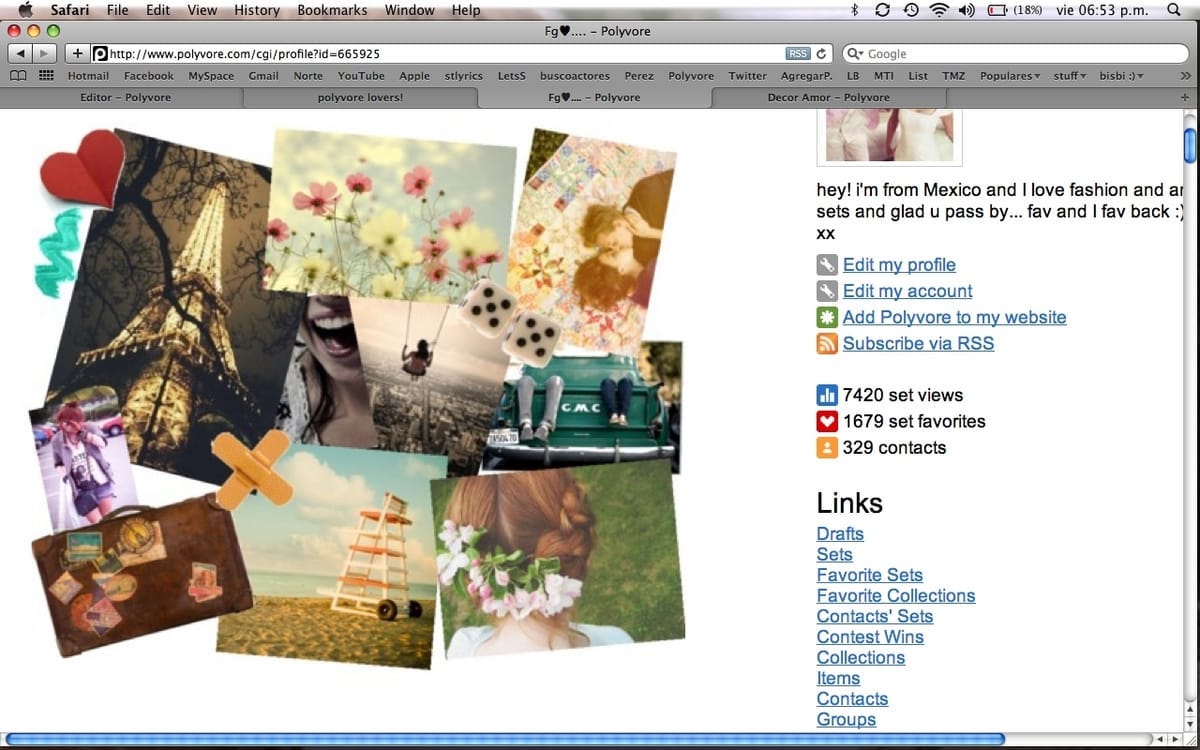 Polyvore's tech was arguably more powerful than Pinterest, allowing users to bookmark or "clip" an item from any image from around the web and add it to their Polyvore image library to later be combined with other clips to make a set. In addition, affiliate links would automatically update if a partner made any change on their end.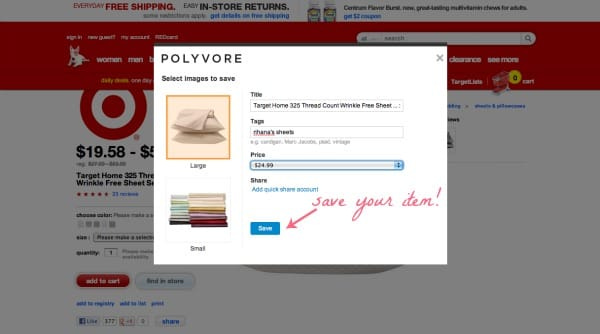 Fast forward to 2022, "shoppable moodboards" feel natural for Pinterest to monetize. Its shopping features are finally turning the corner, and most major brands are already on the platform in some capacity. Most importantly, widespread adoption of tools like Shopify and BigCommerce have digitized the long-tail of ecommerce inventory with easy-to-use APIs.
On Instagram, moodboard accounts offer a clear initial growth strategy for Shuffles, and the #moodboard hashtag has over 5.5 million posts. Accounts like @user_0192828192 (below) post multiple per day in what can be described as a form of self expression. Shuffles inserts a watermark on exported images, and seeding the app with Instagram moodboarders (alongside its success on TikTok) could kickstart adoption quickly. As the platform grows, it can take advantage of the tools Pinterest has already for influencer affiliate monetization.
Right now, Shuffles is built entirely on top on Pinterest. It actually forces you to sign-in with your Pinterest account and also piggybacks on Pinterest's searchable library of images while also letting you upload your own.
Browsing the Shuffles feed, each component of a moodboard is tappable and can be saved (right now, to a Pinterest board) and re-used - and potentially soon, purchased as well. Creating a collage is easy, and the app auto-crops images with a tap. The editor has layering, rotating, resizing, and animations and effects - some collages move as you browse them. It is truly a step-up compared to Canva, which appears to currently be the preferred choice of moodboard creators.
What is Pinterest's long-term plan with Shuffles? At the moment, it almost feels too tied to Pinterest. I really hope it's not just an effort to get young people on the Pinterest app. The internet has evolved since Polyvore built a profitable moodboarding business a decade ago, and Shuffles is a mobile-first version that's easy to create and browse. Most importantly, Shuffles is built around a content format that exists on other platforms without a well-established mobile native creation tool. If Shuffles takes off, it could serve as an initial wedge for Pinterest to create another flagship product.
Want to stay up to date on what else Pinterest does with Shuffles?
Subscribe to The Split and we'll keep you in the loop.
Together with Notion
Not quite as powerful as Shuffles, Notion is how we run both Banana Cap and The Split. Its an all-in-one collaborative workspace that combines notes, docs, project management, wikis (and in our case an Investment Pipeline below) into one, easily customizable tool.
I switched from a messy combination of Evernote, Google Docs, and Google Sheets to Notion in 2019 and haven't looked back since. It consolidated all my workflows as an early stage investor into one and has made adding new users seamless as I grew the team.
Get started with Notion here.
Product Launches
Shopify launches Collabs connecting creators with brands on its platform. Its a way for creators to monetize and makes influencer marketing more accessible for Shopify's merchants. It's also integrated with Linkpop, Shopify's link in bio tool. More from TechCrunch.
Can't Miss Reads
GM offers to buyout Buick dealers that don't want to invest in EVs: The offer to nearly 2,000 dealerships is GM's latest effort to accelerate its electric vehicle plans and transform its dealership network. 320 of 880 Cadillac dealers accepted a similar offer in 2020. Buick's EV plans are part of a broader $30 billion initiatives by GM into EVs by 2025. More from CNBC.
Americans are working 31% of paid days from home, up from 4.7% in 2020. Working from home is 30-40% more common in the Top 10 largest US cities compared to smaller cities and towns, and the gap is widening. More from WFH Research.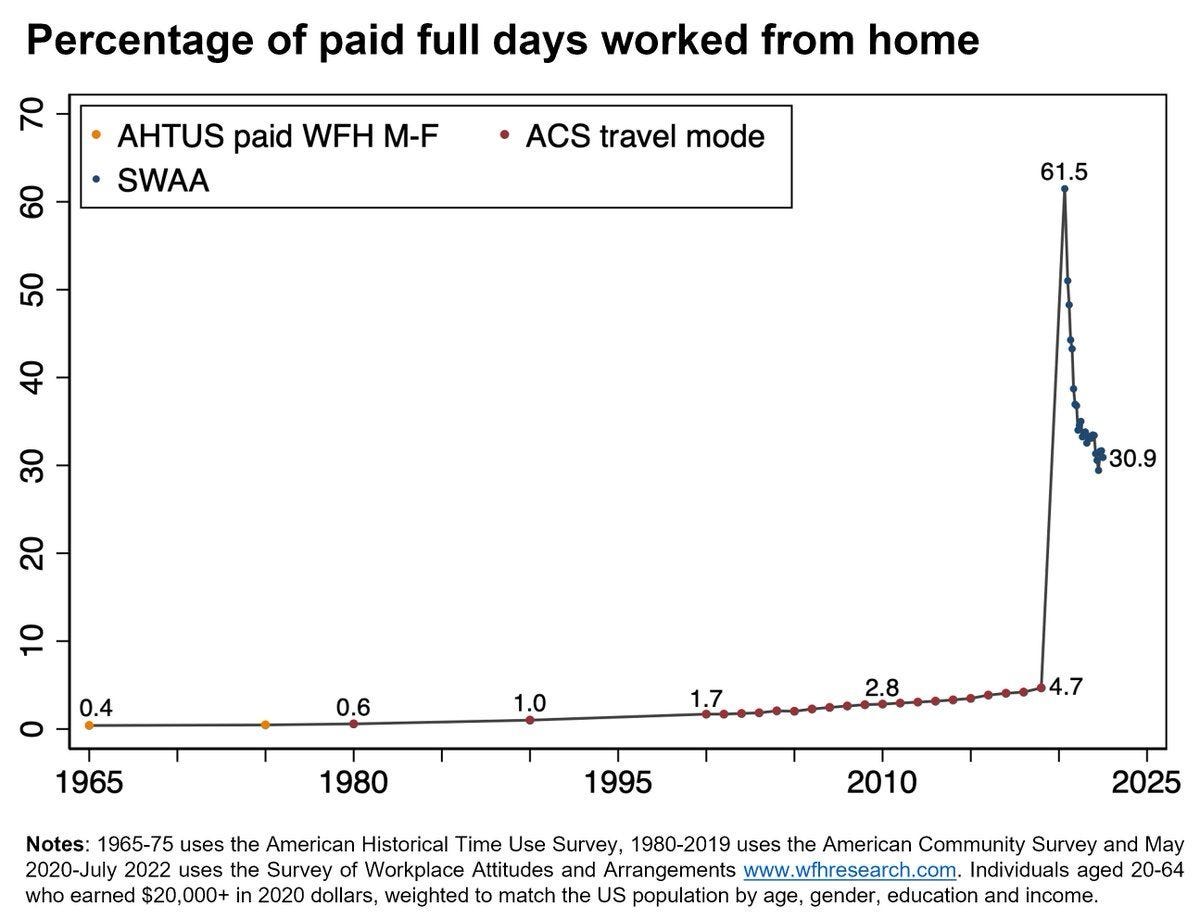 Ernst & Young expected to spin-off consulting business: EY, one of the Big 4 accounting firms, plans to spin off and rebrand its consulting division from its auditing business. The inability to provide consulting services to its audit clients appears to be driving the decision. As of now, the consulting business is expected to raise $10 billion selling a 15% stake in an IPO. This would value it $66.6 billion, or 2.5x its 2021 revenue. The spun-out consulting business will also borrow $17 billion in part to finance payouts of up to $1 million each to over 13,000 EY partners. Looks like I should have done that EY audit internship in college... More from WSJ.
Career Services
Banana Talent Collective drop #2 will go live this upcoming Sunday, September 11th. For smart, ambitious, humble people looking to get a job at a startup, this is a free way to passively and anonymously browse new jobs. Join here.
For hiring managers, the Banana Talent Collective is an easy way to reach 50+ individuals in junior and senior level roles across engineering, growth, product, and finance roles open to considering a new opportunity.
If you're hiring and want Drop #2 in your inbox, sign-up here (Banana portfolio companies please reach out for free access).
Two job opportunities to highlight:
Browse more openings or add your own here.
Monkey Business