Discover more from The Split
Stay on top of the latest tech and startup stories.
Over 23,000 subscribers
Shein's Valuation Drops 36%
Plus Mill's new smart compost bin and interesting data on VC fund returns
👋 Hi everyone, thanks for tuning back in to The Split.
First off, I messed up the prediction button in Tuesday's email. There were still some great submissions via email, and if you want to participate, reply with your prediction and I'll sort through for a post on Tuesday. I think this will be fun - there's already a few that I don't know much about, and I'm interested to see what discussions get stirred up.
Second, Shein is reportedly raising at a 36% lower valuation than last year, but I don't think it's all bad news! Keep reading for more, plus my thoughts on Mill's new "subscription smart compost bin", a recent look at venture capital fund return data, and a great profile on "Tech's doom and gloom guy" that's actually very positive.
👗
Shein's Valuation Drops 36%
Shein is raising $3 billion at a $64 billion valuation - down 36% from the $100 billion valuation it raised at in 2022. Considering ecommerce multiples have fallen roughly 80% from the highs, and especially compared to other ecommerce platforms like Sea and Pinduoduo, I have to give credit where it's due.
The last I heard, Shein's 2022 revenue was on track to hit $30 billion. Daily Active Users (DAUs) were 30 million in Q2, up 15% from Q4 of 2021. And its Average Order Value (AOVs) also continued increasing, up to $75 from $70, $60, and $50 in each of the last three years.
Put another way, in Q2 of 2022 Shein generated $1,000 in revenue per DAU globally over the past 12 months, compared to $211 and $67 for Facebook in the US and Europe, respectively. (I should also add I'm not 100% sure if this is entirely "Revenue" for Shein, as it may count some Gross Merchandise Volume (GMV) of which Shein would take a small cut).
Of course, if you're familiar with both business models, Facebook's revenue has much higher margins. But Shein did recently start building a third party marketplace, which means it will sell products from other brands. A few years ago, it started adding new categories to expand beyond just clothing. And this next transition will arguably be an order of magnitude more difficult, but I'm assuming will be less capital intensive (since it's no longer their own products) and also open up a new type of high-margin revenue: advertising.
Of course, Shein still has many questions to answer. It's strategy of quickly cycling through styles produced at a relatively low quality has significant environmental concerns. US consumers are becoming more conscious of what they buy, but they also love Shein's low prices. So much so that Rui Ma at TechBuzz China shared two accounts of how Shein commands a huge share of China to US air cargo traffic.
A friend just told me that he was golfing with a big logistics exec in Hainan last week & was told that "1/3 of the air cargo leaving China for the US these days are Shein orders"
That's wild if true, but I can actually believe it
Implying Shein makes up a third of all air cargo from China to the US is a very bold statement. And even if it's true, I think there's some nuance to it. The majority of Chinese-produced inventory is shipped to the US via sea, not air. And a friend working in producton Amazon's fashion team told me the only time they were allowed to pay for air freight (much more expensive) was for hyper time-sensitive inventory purchases, like Prime Day hero products. If anything, it highlights how Shein is paying up to increase market share in the US.
If Shein keeps growing in the US, I also think we'll see very real political concerns start to emerge. They won't look exactly like TikTok, but at the very least I'm sure there will be discourse that's distracting for all involved. It'll be interesting to see if Amazon's PR machine can be as effective as Facebook's.
Like what you're reading?
Subscribe to The Split for more every week.
🚀 Product Launches
Afore's New Common App for Pre-Seed: A cool initiative for early stage founders, it reminds me of applying for college. A single app gets founders in front of their best potential investor fits. I've been a part of the beta over the past few months, and this will save some founders a lot of time by getting them on more investors radars, faster.
Mill Launches a Subscription Trash Bin: Honestly, I debated not including this, but I don't care what the haters say. I think this is a cool idea.
Customers pay a subscription for a smart bin that composts their food scraps. The bin dehydrates and mashes (like coffee grounds) food waste, which is then mailed back to Mill. I don't think this is happening yet, but the idea is that the compost / feed is then used an ingredient in animal food, helping its customers be more sustainable.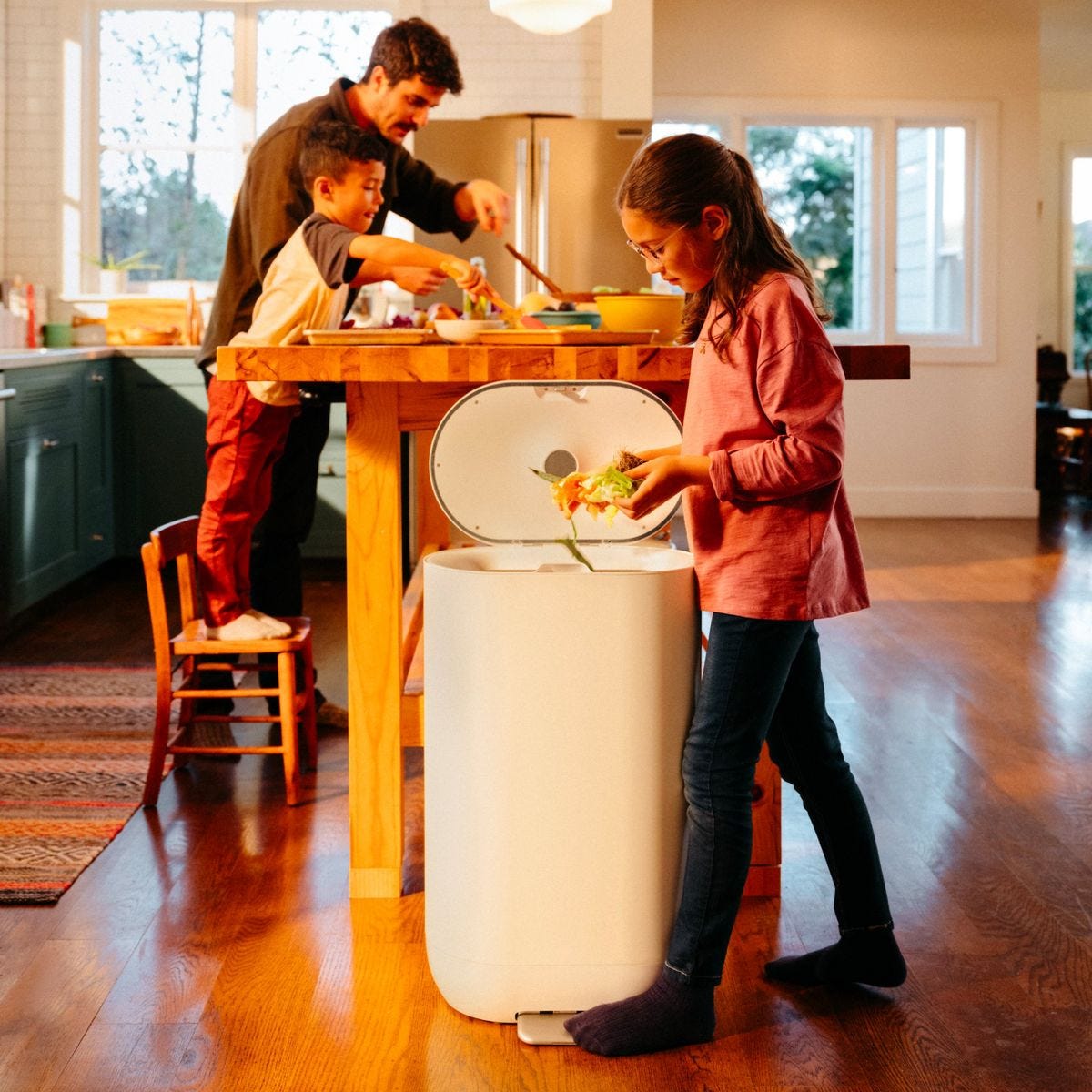 I've had this come up in a few group chats already, and I think this kind of product could catch on. Roughly a third of US household food goes to waste, and food waste is one of the largest contributors to global warming. I'm sure a smart-trash bin + app combo could give very interesting data to consumers on how much they're personally contributing (or not contributing!) to climate change. The concept might even work as a B2B product, and that market may be a lot larger as well. If you want to go full galaxy brain, Whirlpool is valued at $8 billion in the public markets and does over $20 billion in revenue selling appliances.
I believe something like Mill also has an underrated signaling component that might be overlooked at first. My assumption is that its initial customer segment is probably very similar to Peloton's, which similarly provides both utility and signaling. For a Mill customer, the bin is probably sitting out in a kitchen for more guests (or Instagram followers) to see too. Imagine how much social capital a family in Portland could gain from being the first of their friend group to start using this! Or, at some point, how embarrassing it would be to not have one and still use a bland bin from Costco.
🔗 Links and Charts
Does fund size matter in venture capital? This analysis breaks down VC fund returns by fund size between 1978 to 2019. Historically, a 5x net multiple to LPs puts a fund within the top decile of its vintage. And only 0.1% of funds have a TVPI greater than 40x, and they're all in Bucket #4 (small funds). h/t Jamie Rhode for putting this together using Burgiss data.

University of Auburn bans TikTok: Students can get around the ban by turning off WiFI and accessing though cell data. This article ties back to the opinion I currently hold on a TikTok ban: there's a clear disconnect between how culturally relevant TikTok has become and how it's perceived by those not in tune with that culture. For older generations, it might be similar to banning MTV. If it happens, it will take a long time, and probably become very political.
Twitter tests Tweet Awards: Another creator monetization experiment, I continue to be a fan of how fast Twitter is iterating lately. But...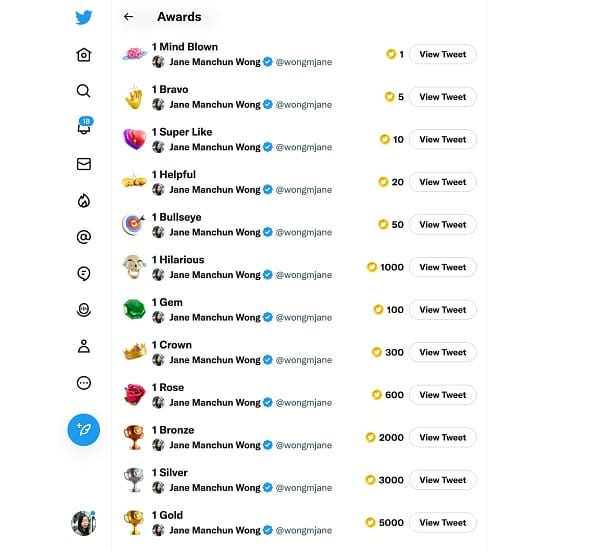 Twitter's revenue is down 40%: According to a report from The Information, Twitter has also lost 500 of its top advertisers (its unclear to me how exactly this is defined). I don't think this should be surprising, as Twitter's self-serve ad product is not known to be very good. Its always been susceptible to pullback's in brand advertising spend. Fast experiments on new forms of monetization, like Tweet Awards, will be essential to the survival of Twitter the business.
According to a 2021 HBR study, 81% of Gen Zs have left a job for mental health reasons: This is up from 75% in 2019. For Millennials, 68% left in 2021, up from 50% in 2019. And it's not just young people: 50% of all respondents reported leaving a job for mental health reasons in 2021, up from 34% in 2019. These numbers almost feel too big for me to believe, but I can believe there's some truth behind them.
The founders of 3AC are launching GTX: Based on the deck that leaked on Twitter, GTX is raising $25 million to essentially build "FTX without the fraud". There's definitely some backstory between 3AC and FTX that doesn't seem to have been fully revealed publicly yet, and this will certainly continue being an entertaining storyline.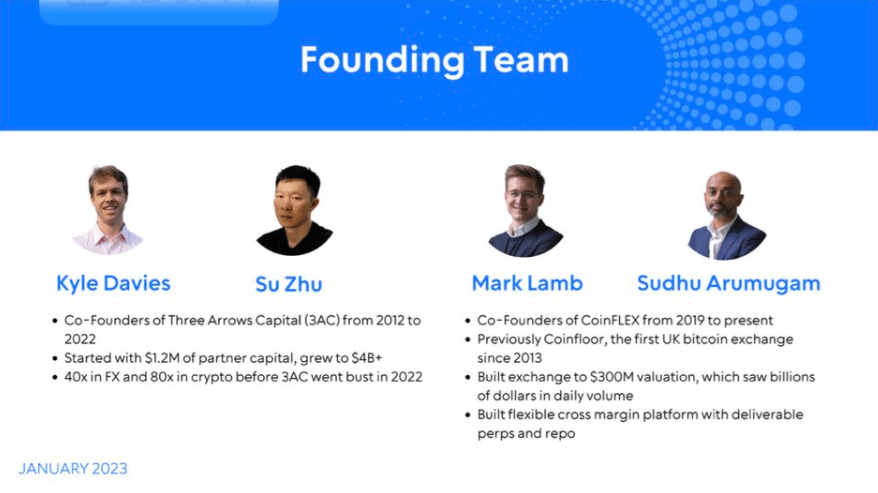 Katrina Lake Returns to Stitch Fix: Down 97% from all-time highs, she resumes the CEO role after stepping down in 2021. I've always thought Stitch Fix had so much potential. The core product of shipping a box with five pieces of clothing that usually converts on at least one item (or more) is pretty impressive when you compare it to conversion rates on other online "Recommended For You" products. Of course, logistics is a hard business, and I think the company struggled adopting to changing trends in influencers and content formats. It offers a stark contrast to how Shein played these shifts so well.
📚 Long Reads
Tech's "Doom and Gloom Guy" Builds a Database for Happier Days: If you've followed Layoffs.fyi, this is a great profile of its founder. He recently started working on Compehensive.io, which takes advantage of new salary transparency rules to scrape data from job postings and provide live and relevant salary data.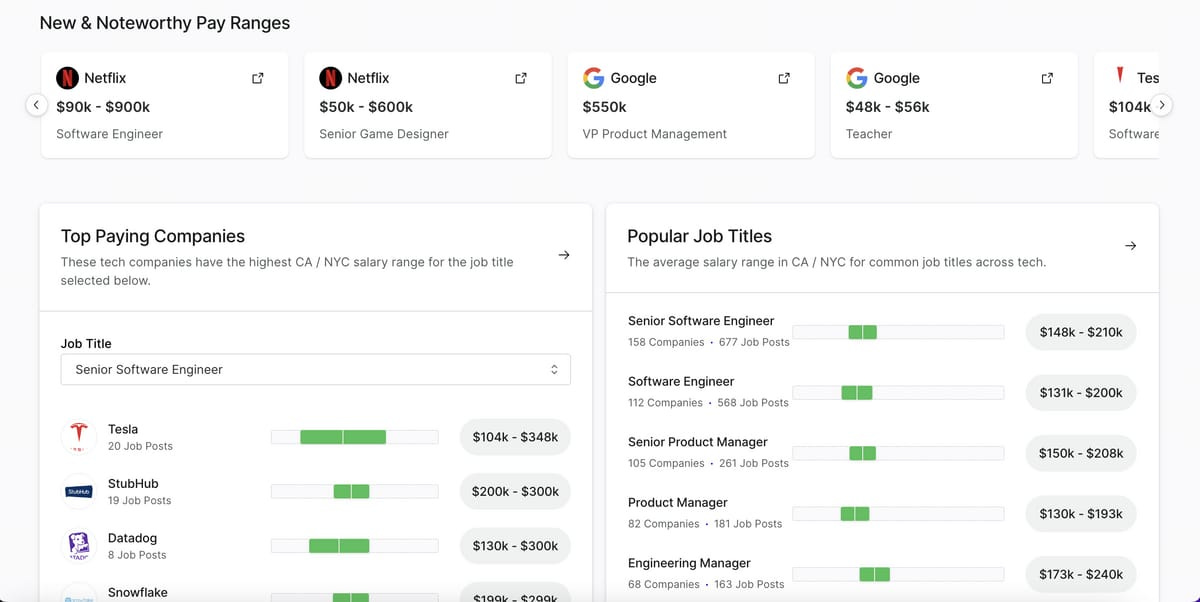 SBF just published another Substack. I'll be honest that I only skimmed this. His writing is very scattered and hard to follow. He still seems to think he could have saved FTX if he had more time, and his writing almost implies he was forced into the bankruptcy process.
FTX's new CEO John Ray III also commented on SBFs posts in the WSJ, suggesting SBF is still using customer funds from Alameda as part of his calculations. "This is the problem. He thinks everything is one big honey pot."
💼 Career Services
This is your daily reminder: if you're looking for your next role and are not already a member, check out the Banana Talent Collective. We're closing in on 200 candidates, and I'm crossing my fingers we'll start consistently seeing double digit candidate intro requests every week.
Apply to the Banana Talent Collective
I admittedly haven't done as much as I could to get our portfolio companies at Banana engaged on the hiring side over the past few months. That will be a big focus for us in Q1, especially now that there's so many talented people in the group.
🍌 Monkey Business
✍️ Reader Reviews
What did you think of today's email?
Login or Subscribe to participate in polls.
🍌 The Split is brought to you by the team at Banana Capital. Read more about what we're up to and the latest on our Fund 2 here.
🤝 Interested in a sponsor partnership with The Split? Inquire here.
🐝 And if you run a newsletter, I can't recommend Beehiiv enough.