Discover more from The Split
Stay on top of the latest tech and startup stories.
Over 23,000 subscribers
Are Rituals the Next Era of Consumer Social?
More on FTX, crypto in the context of other bubbles, and WhatNot gains market share
Happy Tuesday 👋 Turner back again with The Split. Welcome to all new readers and to the 13,500+ tuning in every week.
It's been an eventful past week for anyone who works in or adjacent to the tech industry. Layoffs, crypto collapsing, and drama at Twitter. I hope things work out for the best for everyone involved. Short newsletter today, just a few links and charts from the past few days. 
A Message From Morning Brew
🧠 Get Smarter in 5 Minutes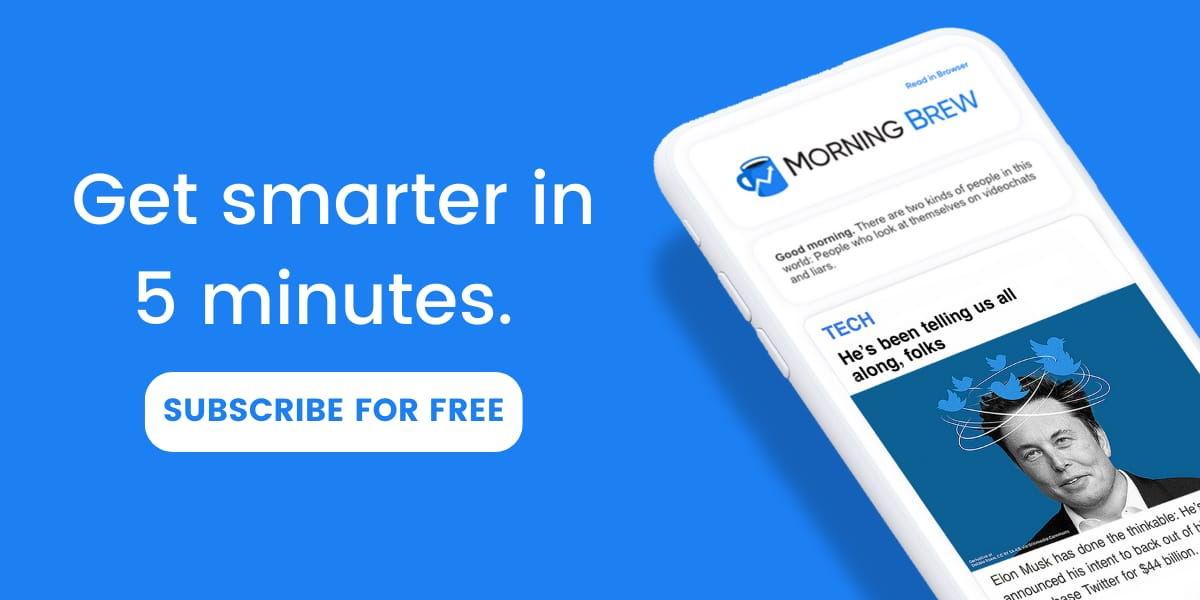 There's a reason over 4 million people start their day by reading Morning Brew - the free daily email that delivers the latest news across business, finance, and tech straight to your inbox.
Let's face it: traditional business news can be dry, dense, and boring - but Morning Brew is written in a witty yet educational tone that makes reading the news actually enjoyable.
The best part? It's 100% free and only takes 5 minutes to read so that you can get all of the most relevant updates and move on with your day.
If you're interested in business, current events, or just want to learn something new there's really no reason not to try it.
The Next Era of Social: Build Rituals, Not Habits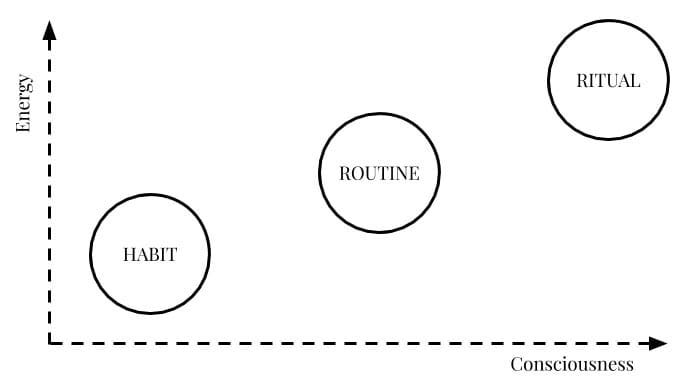 My friend Anu just wrote a great piece on why apps that create intentional moments will rise above those that create endless consumption. She highlights a few products that fit this trend, like BeReal and Wordle. 
Its quite the take, especially considering the companies that own Facebook, Instagram, YouTube, Snapchat, Twitter, and TikTok are worth a cool $2 trillion combined. But its timely, with 1) all of them plateauing on time spent and 2) Apple kneecapping every other digital ad business that monetize that time spent. I'd expect we see new business models emerge in consumer apps over the next few years.
Anu highlights what this could look like. Essentially, rituals are consistent, intentional, meaningful, and participatory behaviors. Maybe there are some rituals where the value per unit of time is much higher than habit-based products?
Full piece from Anu here.
🔗 Links and Charts
If you want more on FTX, a few pieces:
FTX: The $32B Implosion: Good overview of the past two weeks with many links to go deeper (and some memes) from Trung Phan.

The Latest Domino to Fall: A look at FTX's balance sheet and how it compared to historical bank failures from Net Interest.

Is Alameda Research Insolvent? Almost two weeks old by the time you're reading this, but a good explanation of how FTX's relationship with related party Alameda Research worked. tl;dr is the chart below (which isn't unique to FTX by the way). More from Dirty Bubble Media.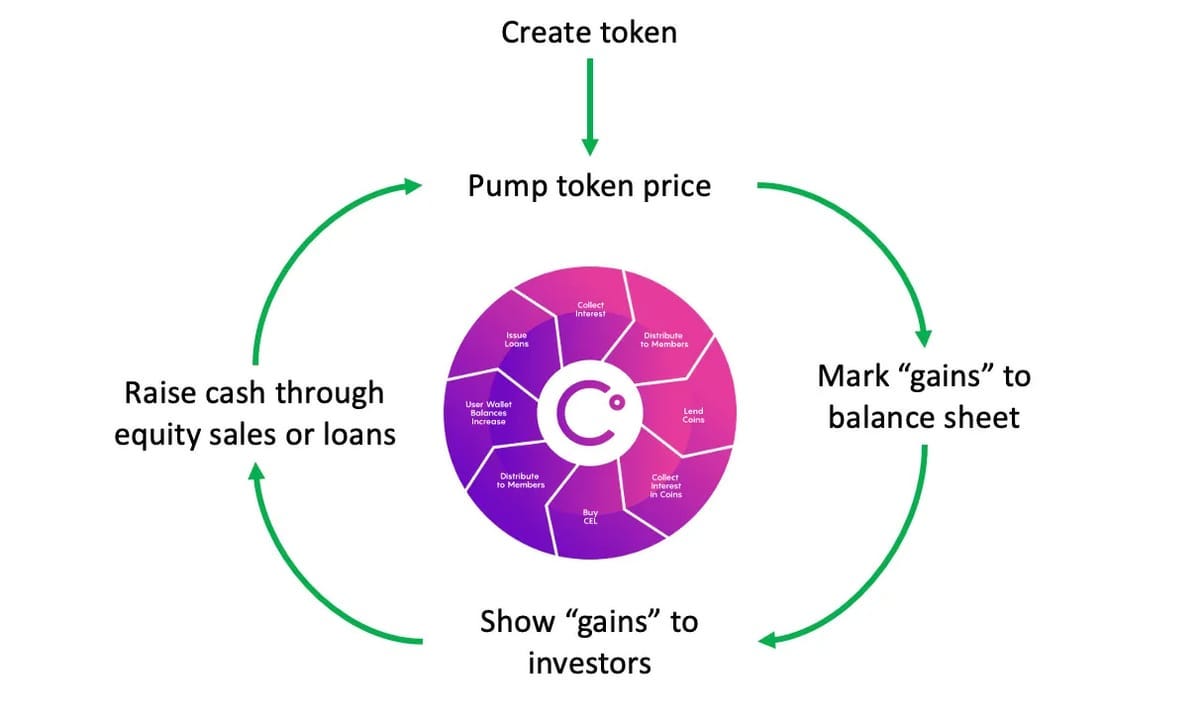 Crypto in the context of other bubbles: I wish we could get some Dutch tulips on here...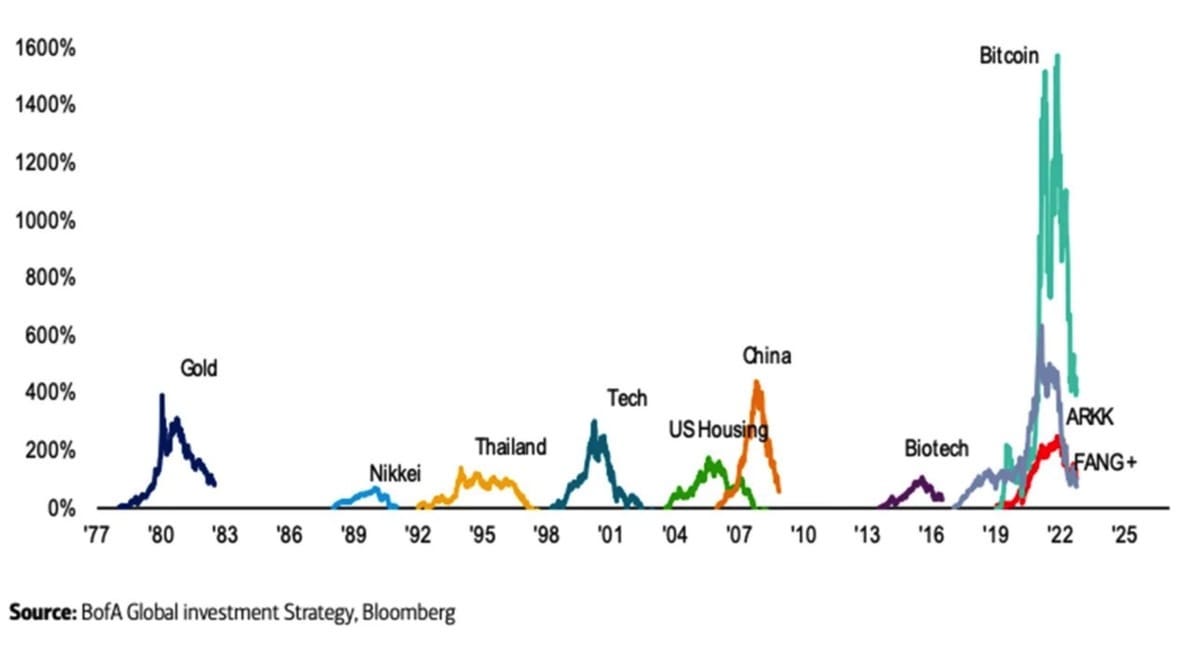 Inside Apple's $4 billion ads business: Apple downplays how big its ads business could be. The most interesting line "a study by a professor at Columbia University concluded the growth in Apple's search ads business was due to normal growth in the mobile advertising industry, a surge in advertising for crypto and sports-betting apps, and the launch of Apple's search ads business in China". More from The Information.
WhatNot breaks out: I'm not intimately familiar with their other numbers, but this chart shows WhatNot having nearly 90% of all sessions of "live shopping apps" worldwide. This of course doesn't include apps like TikTok or the Chinese-based products that have live intertwined with short-form video content. More from Apptopia.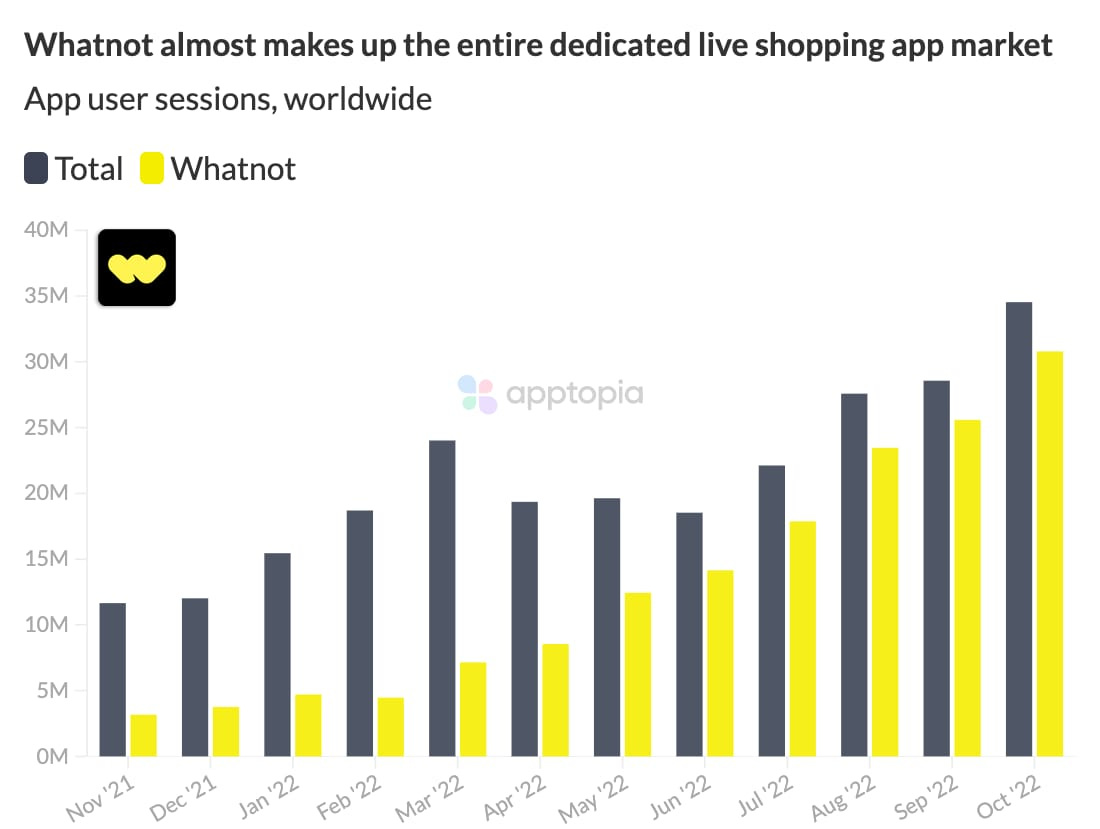 Lucky Charms are healthier than steak: At least, according to the NIH. More from Pirate Wires.
Australia and New Zealand consumers are bracing for higher mortgages: I've shared similar charts in the past, but many European countries are staring down much higher mortgage payments as well. This can't end well as the Fed continues pushing up rates. h/t Lance Lambert.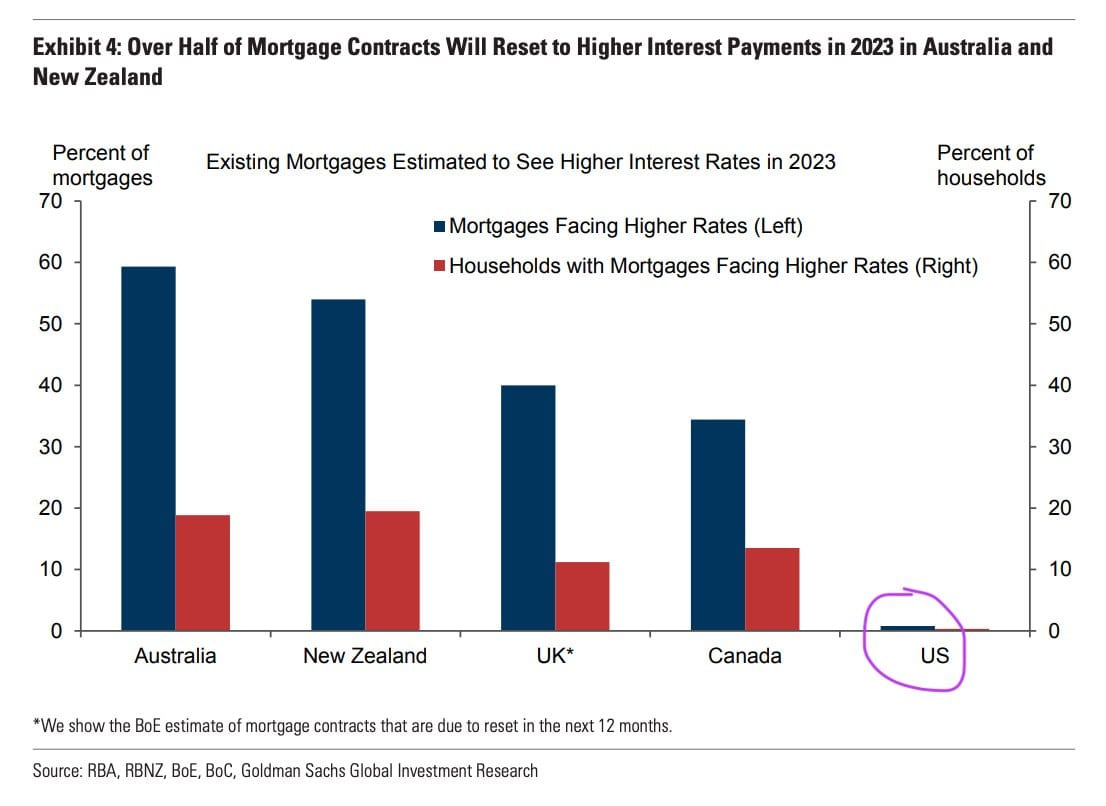 💼 Career Services
If you're considering a new role, or want to start hiring, this is my consistent plug to join over 130+ others in the Banana Talent Collective here. If you're looking for (or even just starting to consider) a new role, its an easy way to get in front of 50+ hiring managers, most in the Banana Capital portfolio.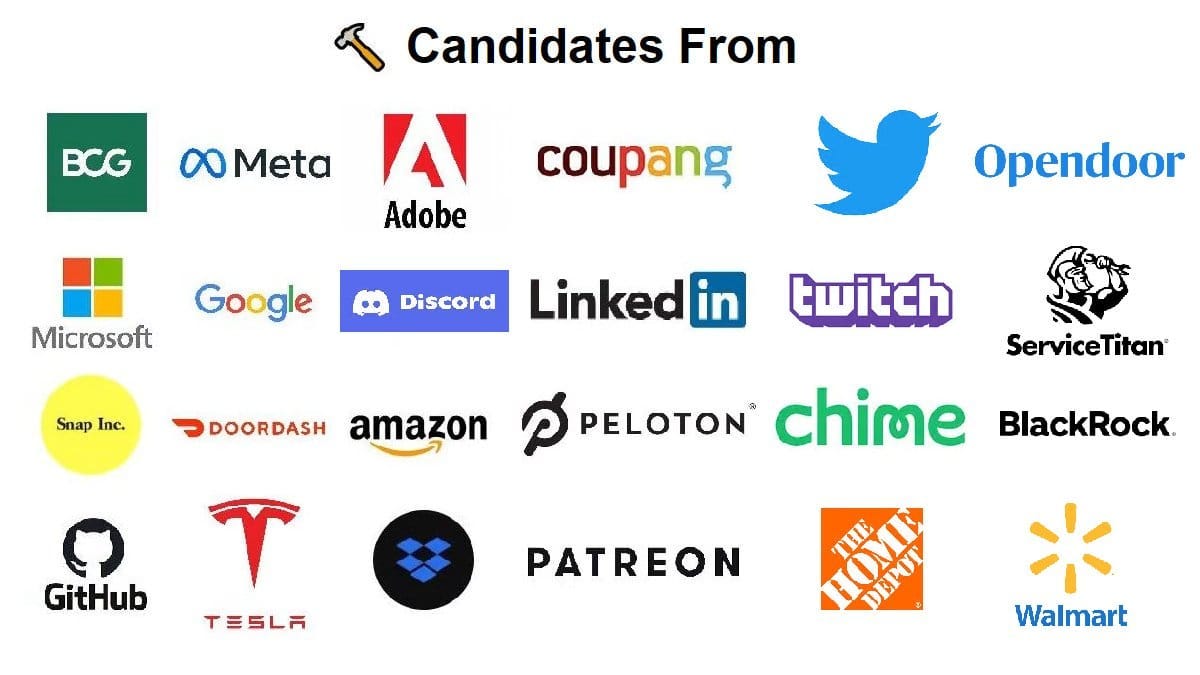 For hiring managers, its a curated flow of vetted candidates in product, engineering, growth, operations, and more with experience from the companies above (Banana Capital portfolio companies not on it yet, reach out for free access!). Don't just take my word for it, here's feedback from a portfolio company.
Candidate drop #7 goes live on this Sunday, November 20th. Click here to get started.
🍌 Monkey Business