Discover more from The Split
Stay on top of the latest tech and startup stories.
Over 23,000 subscribers
Compound: The Digital Family Office
The startup helping startup founders and employees build, manage, and grow their wealth
Hi everyone 👋, welcome back to The Split.
Today I'm diving in to Compound. Compound is a software-first financial advisor for tech people. Full disclosure that my firm Banana Capital is an investor in Compound, and none of the below is financial or tax advice or a guarantee of investment returns.
Compound: The Digital Family Office
In 2019, I met Jordan Gonen on Twitter. I was studying for Level 2 of the CFA exam and he reached out to ask me about startup options. We jumped on a call, I probably gave him terrible advice, and then got to follow along as he built Compound, the digital family office.
1,000 Days of Blogging and Side Projects
Jordan describes his life before starting Compound as "a diversified portfolio." He grew up in Phoenix, spent a lot of time on the internet, and even bought 100 chickens and raised them in his family's backyard. For college, he left for Washington University in St. Louis. During school, he worked at companies like Daily (YC16), Blend, Scaphold (acquired by Amazon), and Uber.
In 2017, Jordan started a Slack group called "Startup Sparks" It was a collection of the smartest and most ambitious people he knew. He describes it as a period of going "0 to 0.1", meeting and introducing friends to potential co-founders, and launching new side projects at least once per month (sometimes weekly). Asking around, it was usually described as "Jordan DM'd me out of the blue asking to work on a Chrome extension with him. We built it over the weekend, launched on Monday, and got to the top of Product Hunt by Tuesday". Some of the side projects still live on here. My favorites were Disrupt Cards (Cards Against Humanity meets Silicon Valley) and The Fast and the Furious Quotes Chrome extension.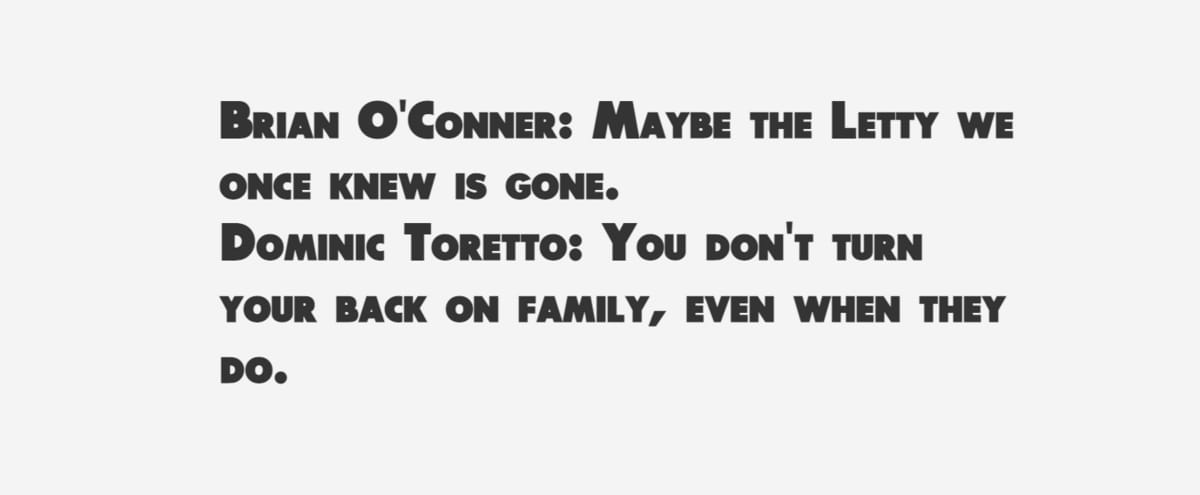 These side projects helped him meet an absurd number of people in a short period of time, many of which became friends, investors, employees, and Compound clients. Jordan also started blogging consistently. He blogged daily for 3.5 years, hitting a streak of 1000+ days straight.
You wouldn't know it from his Twitter today, but Jordan was also a prolific tweeter during this time. It was a top of funnel for the Slack group and meeting new internet friends. And its how he met Compound's co-creator, first investor, and now Chairman, Lachy Groom.
Concentrating and Compounding
The idea for Compound came from Jacob and Jordan facing the same problem as every startup employee: there was no easy way to track their illiquid startup assets or get investing and tax advice tailored to their unique situation. They kept seeing friends make the same mistakes related to startup equity over and over, and knew there had to be a way to help them.
They would go on to consult over 1,300 friends, friends of friends, and anyone who would talk to them about startup equity, options, the CFA, or wealth management. By 2021, Jordan averaged 14 of these calls per day. This is when I first met him. I was subsequently 45 minutes late the first time we grabbed dinner in SF a few months later, which is probably why I never got an invite to the Slack group. (Here's an actual screenshot of Jordan's calendar)
Jordan read as much about taxes and wealth management as he could. In February of 2019, he read Taxes Made Simple by Mike Piper and Consider Your Options by Kaye Thomas. Jordan emailed Kaye, he responded, and they got on a call to talk options. He read the entire tax code (turns out the IRS has a website), made flash cards, and carried them around everywhere so he could memorize everything.

Then Jordan, the former software engineer / product manager / writer, became a financial advisor himself and started helping friends with financial planning. He found high-end financial, tax, and estate advisors to mentor him (and eventually join the team). And he wrote an essay about startup equity and began helping more tech people outside his network with their finances, building Compound's waitlist as he went.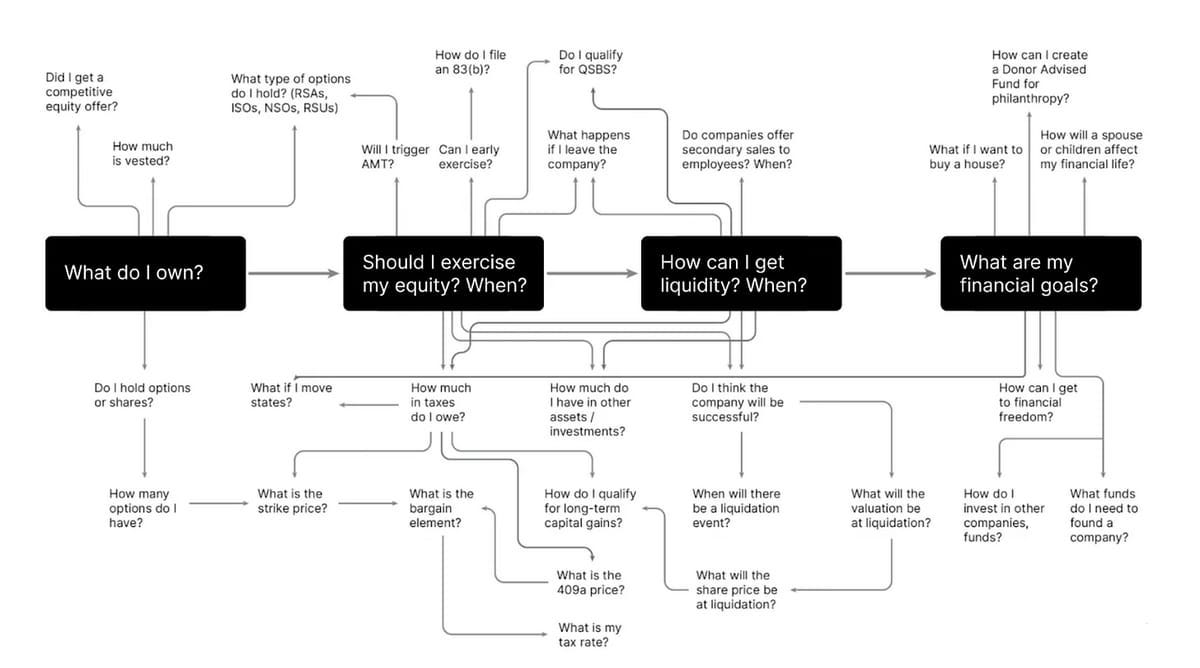 Jacob, the better engineer, would sit across from Jordan in their Dogpatch apartment building what is now Compound's software. The meetings turned pretty routine: client comes in with a hair-on-fire problem, usually deciding whether or not to exercise their stock options, and Jordan would solve the problem while Jacob figured out how to automate it.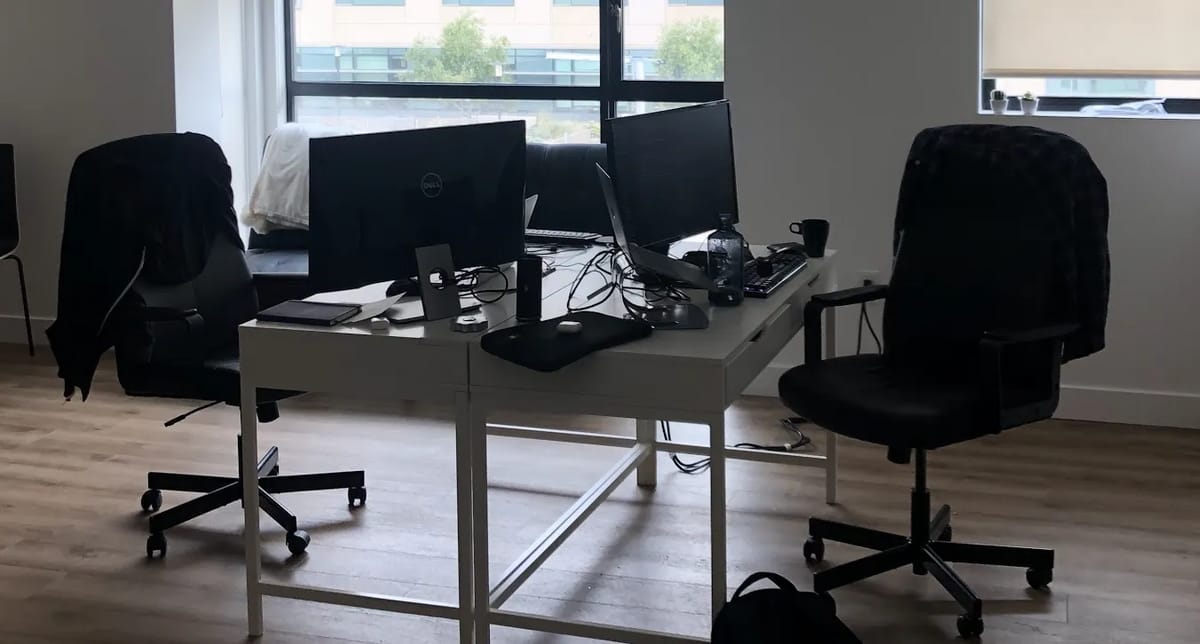 You hear the story often. Wide-eyed engineer accepts an offer and 100,000 options from an exciting startup. Suddenly, they must make what may turn out to be the most important financial decision of their life, whether they know it yet or not: should they exercise their options?
There are 300-page books written on options (Jordan has read them!), but every situation is unique, and nothing is personalized. Large financial institutions don't talk to you unless you have millions of dollars in liquid assets. To make things worse, most companies do a poor job of helping candidates and employees understand the value of their equity (What does having 100,000 options even mean?). HR teams are frequently asked about equity-and tax-related matters from their employees and, for good reasons, are forbidden from sharing useful, true information. Jordan was particularly frustrated by the status quo: salespeople in suits pitching customers on golfing and life insurance.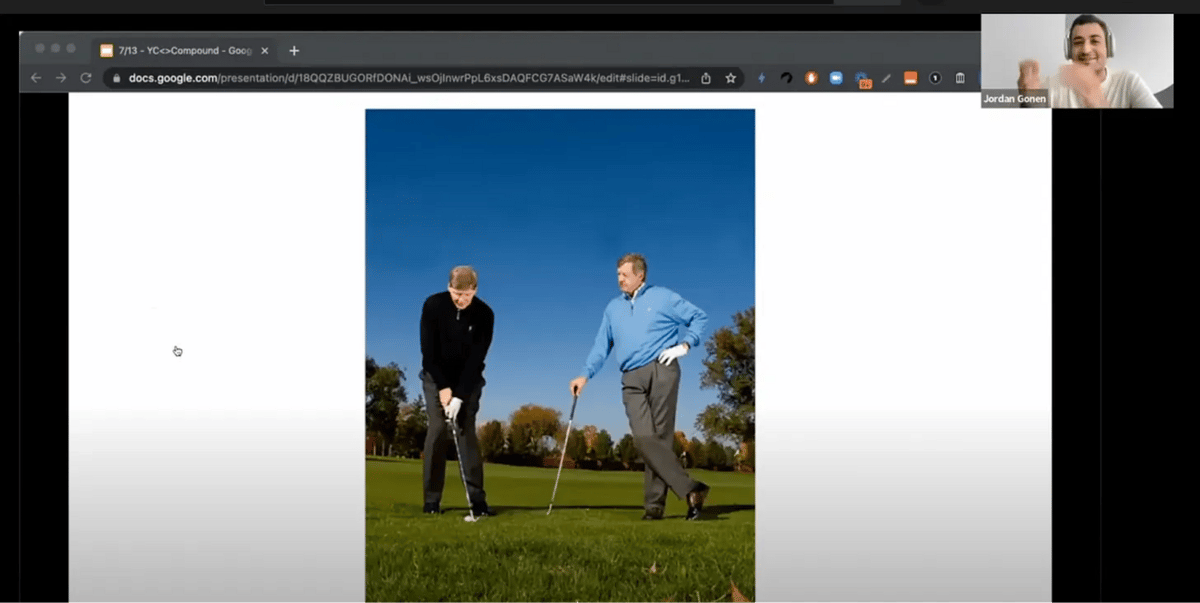 Within a year of these conversations, over 100 people wanted to start paying them, and they decided to go all-in on Compound. They applied and got into YC's Summer 2019 batch. They flew out tax advisors and CPA's from NYC and spent a month hard coding the entire US tax code. They kept working out of their apartment and started hosting events for other founders and friends in SF.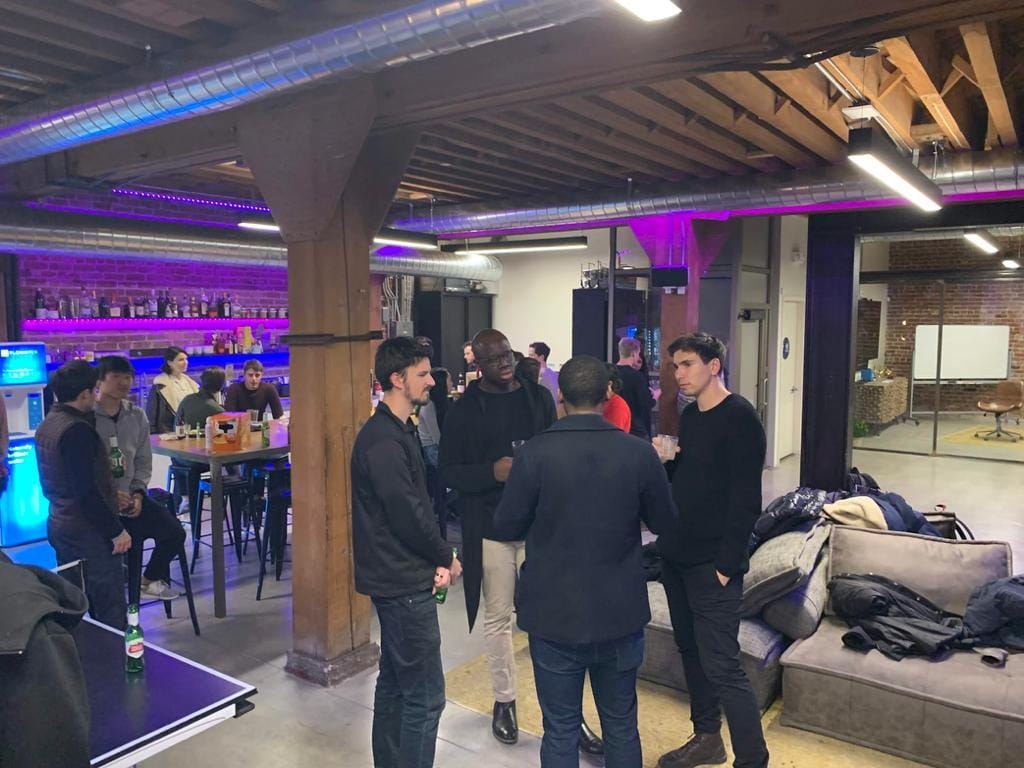 Connecting with so many founders and friends at these events led to even more ideas. It wasn't just options or equity, they could build the best way for someone in tech to build, manage, and grow their wealth. Compound's opportunity became obvious: create the all-in-one financial advisor for the tech industry.

Clients kept referring friends, and eventually asking other questions like "What do I do with the rest of my money? When should I sell my shares? How do I file my taxes? How do I figure out my overall net worth?" Finally, Compound had hit escape velocity.
Compound: The Digital Family Office
At this point, they'd been pursuing the vision for several years, and the team had grown to much more than just Jacob and Jordan. Unlike most startups though, they were very intentional and in fact quite slow taking on new customers. Rather than onboard anyone, they selected very few (<1% of people who requested access) and remained very hands-on to make sure they were delivering an exceptional experience. Only recently have they begun opening access to more clients (you can sign-up here). Customer testimonials hint the team is on to something: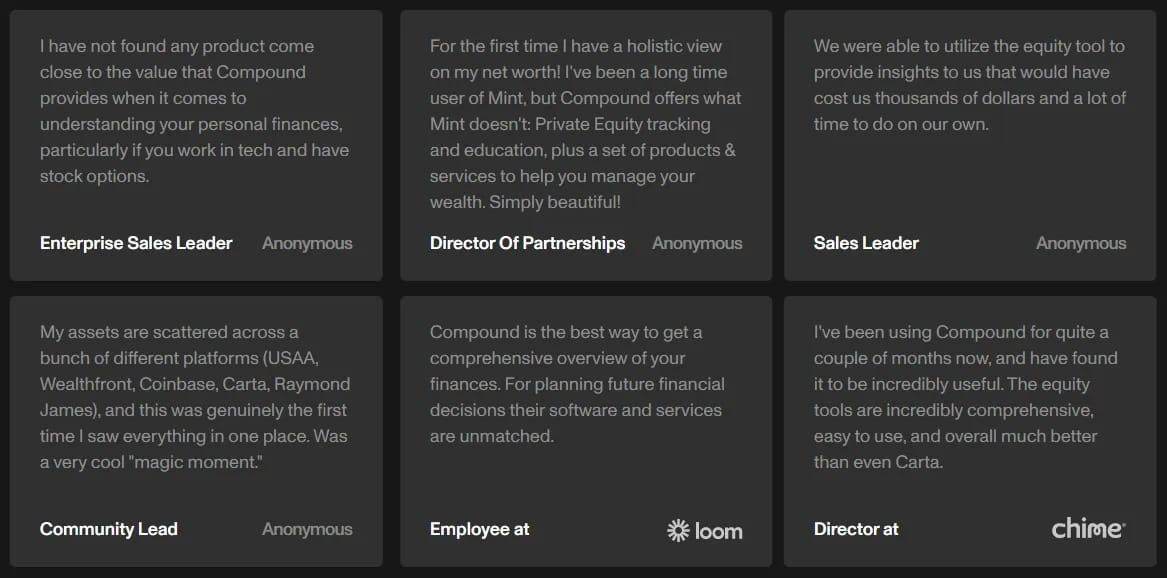 Today, Compound's pitch is simple. Finance is a professional specialization. It's not uniquely difficult (or fun), but you shouldn't expect to be a personal finance expert any more than you should expect a random person off the street to be an expert at your job. Companies employ entire departments to create budgets, manage risk, raise capital, make long-term investments, maintain compliance, and handle reporting. Tech people have a similar job to be done. You need to forecast liquidity, pay taxes, source financing/refinancing, and protect your savings. Even the most financially skilled cannot run their own fully optimized personal finance departments.
39% of American adults have no one to turn to for answers to financial questions. This number is likely much higher for founders and employees of startups, with much different financial profiles, and often non-linear careers.
That's where Compound comes in. It provides a personalized software + human client experience. Compound's product suite is designed to de-risk startup equity, offset capital gains tax, hedge against market downturns, and maximize financial upside from high-potential options and startup equity. Its membership program is specifically designed to help tech people better manage their finances, providing an all-in-one financial management solution.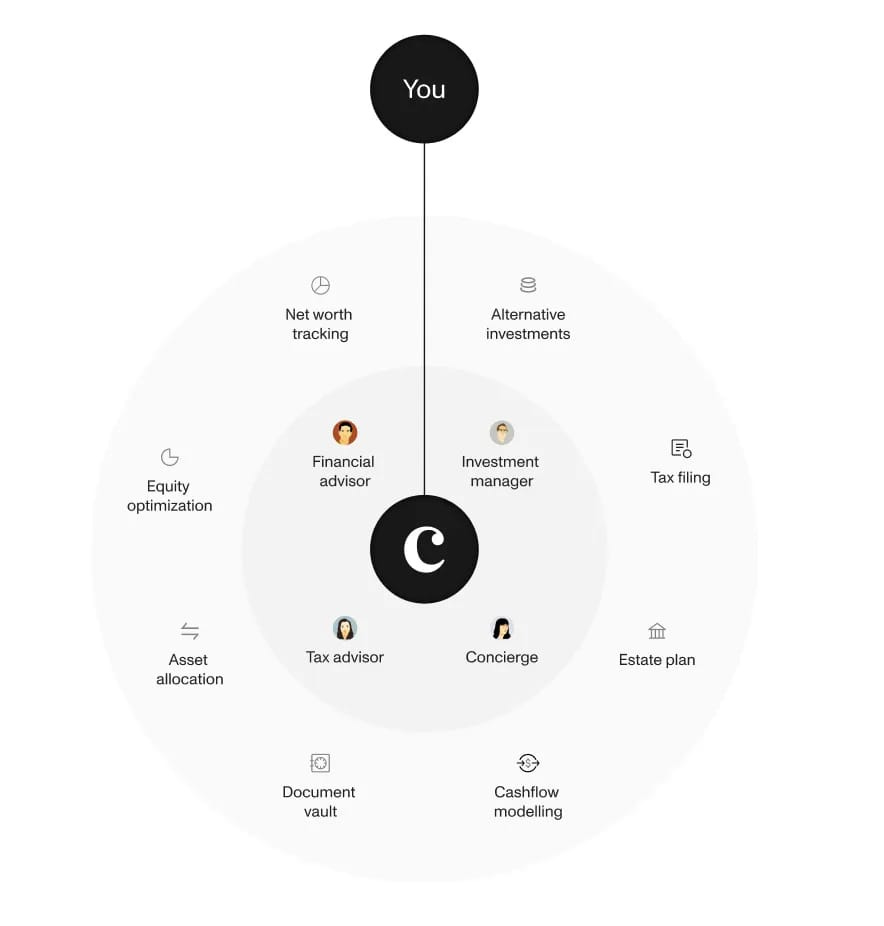 For its clients, Compound's product includes:
Advisors who specialize in the nuances of a tech career: Compound acts as your personal CFO. They help coordinate all aspects of your financial and tax life so you can focus on what's most important to you.

Automated net worth tracking: Compound integrates with thousands of institutions including cap tables, banks, and crypto exchanges so that your personal balance sheet is always up to date.

Exclusive access to alternative investments: Compound carefully curates deals from reputable managers across venture capital, real estate, private credit, private equity and more.

Optimized startup equity: Compound analyzes your illiquid assets to help you uncover tax optimizations. The team also helps you get private-stock backed financing and/or liquidity.

No surprise tax planning and filing: Use Compound's scenario modeling tools to forecast your real-time tax estimate. They'll proactively notify you throughout the year to make your tax filing experience seamless.

Comprehensive asset allocation: After working with your Compound Advisor to forecast your future income, expenses, investment preferences, and financial goals, they'll deliver and manage a personalized asset allocation based on your unique needs.

System to keep your financial life organized: Compound's system tags all of your financial, tax, and legal documents according to relevant assets and ownership so that you never have to scramble to find information.

Protected assets with a custom estate plan: Compound helps you understand the pros and cons of revocable and irrevocable trusts (GRATs, SLATs, etc.) to find the right estate plan for protecting your assets and family needs.
Compound wraps all the above into simple, beautifully designed software to make the client experience educational and efficient. It provides peace of mind for busy tech people.
Jordan shared internal documents that describe more of Compound's client experience:
Compound begins by cataloging a complete inventory of a client's assets and liabilities, including startup equity, fund investments, angel investments, crypto, real estate, bank accounts, retirement accounts - everything. Clients eagerly onboard. They're desperate for a solution that gives them a complete picture, particularly with regards to their stock options. They immediately want help with their most important decisions ("should they exercise their NSOs?") and feel equipped when armed with advice and complete data.

Client profiles are kept continuously updated through custom integrations with products like Shareworks and Carta, alerting clients of important events such as 409A increases and QSBS timelines. The Document Vault serves as the client's information hub - the single source of truth for all financial information and legal documents. Everything from 83(b) certificates to K-1s.

Clients walk away from their onboarding having learnt something about their financial situation ("here's the tradeoff between exercising now versus later") and they build confidence that Compound is the right partner to entrust with their most important financial decisions.

After ingestion and onboarding, their customized financial plan is built around their cash flow and asset allocation plans.

Compound clients have access to dynamic cash flow modeling tools that forecast net worth based on tax-optimal scenario playbooks, like visualizing the impact of setting up a donor advised fund and moving states. In an industry filled with sluggish salespeople spending dozens of hours creating static financial plans (say goodbye to October_2022_Plan_v8.xlsx), it enables Compound to provide better advice in a fraction of the time.

Underpinning the platform is a taxation engine catered towards its target demographic. The team codified all the tax nuances that make Compound's advice useful and relevant (especially around topics like AMT and QSBS).

In addition to tracking and planning, Compound provides a suite of investment management products including public and private portfolios.

Finally, each client has an advisor as their point of contact. While the typical client + advisor CFP relationship is centered around retirement, Compound's clients are not. Its financial managers are experienced advisors who understand the emotional and technical nuances of a career in startups. They provide tactical recommendations, facilitate product implementations, and are providing constant customer feedback to Compound's engineering and product teams.
The business models of existing services, built to charge a % of Assets Under Management on large liquid portfolios, don't serve many of these customers well - and don't want them as customers either. Some of these existing players are very large with high market share, but their business models are not built around startup stock options and API's. Earning the trust of this overlooked segment of the population has set Compound up with a huge opportunity to build a business model aligned with its clients.
Demand for wealth management services continues to grow. Bain & Company expects the wealth management industry to double to $500 billion in revenues by 2030. The emerging customers driving this surge in demand have different priorities from previous generations of wealth management clients, and the providers best positioned to capture this growth are those that offer an integrated platform tailored to a clearly defined customer segment.
"Multi-family offices" already exist, but due to their high-touch and manual nature, are only available to clients with hundreds of millions of dollars. Compound's bet is that clients will prefer working with them over more traditional alternatives. Jordan tells me he actually encourages prospective clients to go speak (or try to speak with) bigger banks. It's the client's money, they have all the leverage.
Compound has no account size minimum. Its software-driven product can serve much smaller portfolios that aren't profitable for incumbent players, which could eventually scale to tens or hundreds of thousands, or some day even millions of families. Compound believes what's right for clients in the long-term will be right for its own business.
And Compound's initial customer, illiquid and newly rich tech employees, have a high urgency to adopt due to the realness of the problem being solved. It creates a lower marginal CAC (no golf necessary), and its holistic platform delivers a superior client experience relative to point solutions and can also benefit from cross-selling other products aligned with its clients needs over time.
What's Next for Compound?
In 2022, Compound raised a $25 million Series B led by Greenoaks and Lachy Groom. The team hasn't shared many numbers publicly, but January coverage from TechCrunch mentioned "hundreds" of users. Compound's recent blog posts mention thousands of clients.
According to its website, people who work at Snowflake, Stripe, Airbnb, Robinhood, Brex, Asana, Coinbase, Discord, Figma, Opendoor, Lattice, Plaid, and Retool, among many others, all trust Compound with their finances.
If you're interested in giving Compound a try, readers of The Split can jump to the top of the waitlist here.
And if you want to join the team, Compound is hiring across all roles, specifically in NYC, SF, or remote. There's a few open positions at Compound on the Banana Job board. And I think we can convince Jordan to join the Talent Collective if there's enough sign-ups.
Like what you're reading?
Subscribe for more deep dives on interesting companies and trends every week.