Discover more from The Split
Stay on top of the latest tech and startup stories.
Over 23,000 subscribers
Carvana's Big Bet
Carvana accelerates its third party marketplace
Short newsletter today. I hope you like cars.
We're also kicking off a broader search for a Head of Content at Banana. Initially this means helping with The Split. Over time, this could evolve into other formats and channels. If you like what we're doing (and think you can make us better), please reach out!
Carvana Accelerates Its Third-Party Marketplace
Carvana is an online used car retailer based in Tempe, Arizona. Similar to a traditional car dealership, the company buys and sells cars. Not so similar, it does this entirely over the internet. After seeing its stock price rise 12x in the 17 months following March 2020 lows, it has since fallen 93%.
What makes Carvana an interesting business is that car dealerships are broadly speaking not great businesses. The act of selling vehicles is capital intensive, requires significant working capital investment, and ultimately doesn't have much differentiation as customers typically shop within closest proximity to their home. This limits their scale and return on capital. There are benefits to scale, but market dynamics have led the industry to remain fragmented. Despite the US consumer auto market being a $1 trillion industry, the largest US dealerships have less than 5% market share. Most don't make much profit selling vehicles, but owning this point of sale does unlock the opportunity to upsell financing, insurance, and warranties (F&I), which have extremely high margins and make up the majority of industry profitability (alongside maintenance and repairs).
The internet changed this. Carvana could avoid opening public-facing dealerships and deliver vehicles directly to its customers. Facilities were still needed in each market, but it required much less capital per addressable customer. Instead of serving the few hundred thousand customers close enough to drive by the lot, one warehouse could serve the tens of millions of potential customers within a reasonable delivery distance. At the end of the day, Carvana was still a capital intensive business that bought and sold vehicles and would generate most of its profitability from F&I on used vehicles.
But that appears to be changing. Recent data scraped by Jason Hartman shows a 4% to 13% increase in third-party listings over the past two quarters. This means Carvana still sells cars to customers, but instead of investing tens of thousands to buy, repair, sell, and deliver a vehicle to earn a few hundred in F&I profits three months later, they're in a position to immediately convert web traffic to a sale at one of their dealer partners.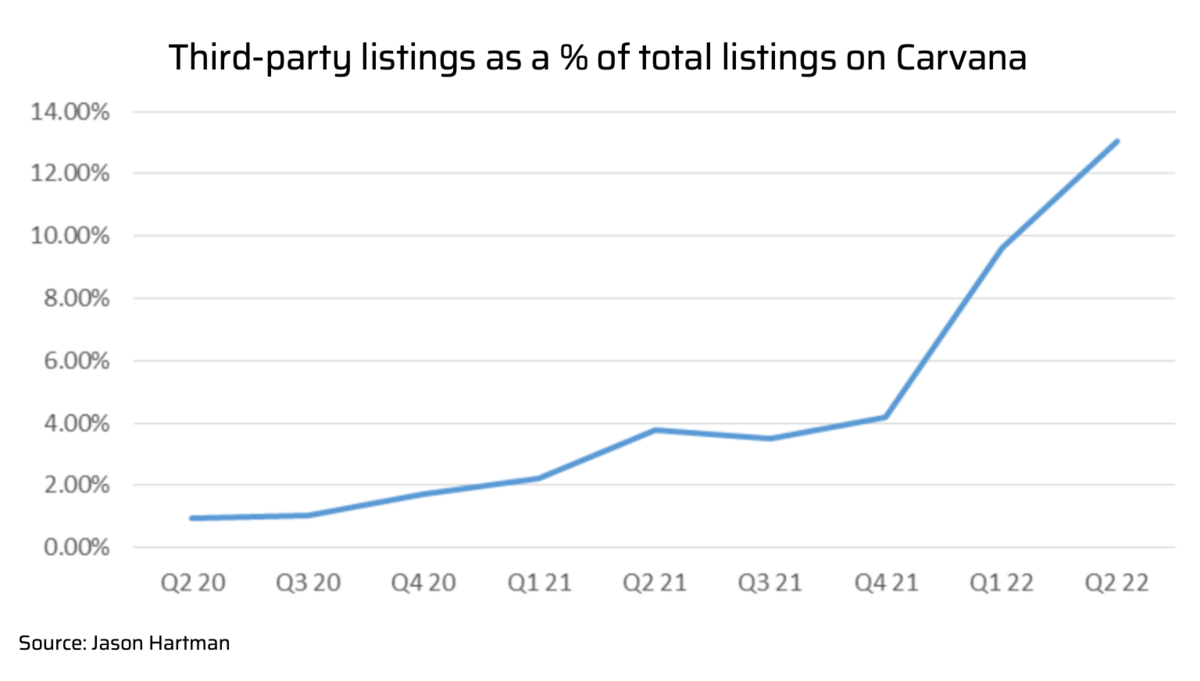 Over time, a broader assortment of third party listings could improve Carvana's organic SEO. And third party listings should benefit from Carvana's existing marketing spend. It looks like Carvana may be buying some or all of its third party vehicles before selling them to consumers, and also delivering them itself. This would increase the utilization of its existing delivery fleet. Most importantly, a marketplace opens up the opportunity for ad revenue from both dealers and OEMs, a (mostly offline) $120 billion market in the US. All the above hint a successful third party business improving margins across the entire business.
Making the transition from a first to third-party marketplace is challenging, but not unheard of. In Carvana's case, it may be essential, as the public market appears to have lost faith in its current model.
ICYMI: Stories Worth Reading
BMW Selling In-Car Subscriptions: In related news, BMW is now selling $18/month subscriptions for heated seats. This is one of many in-car purchases they have made available over the past two years. It may hint at broader OEM business model changes as the industry transitions to electric vehicles.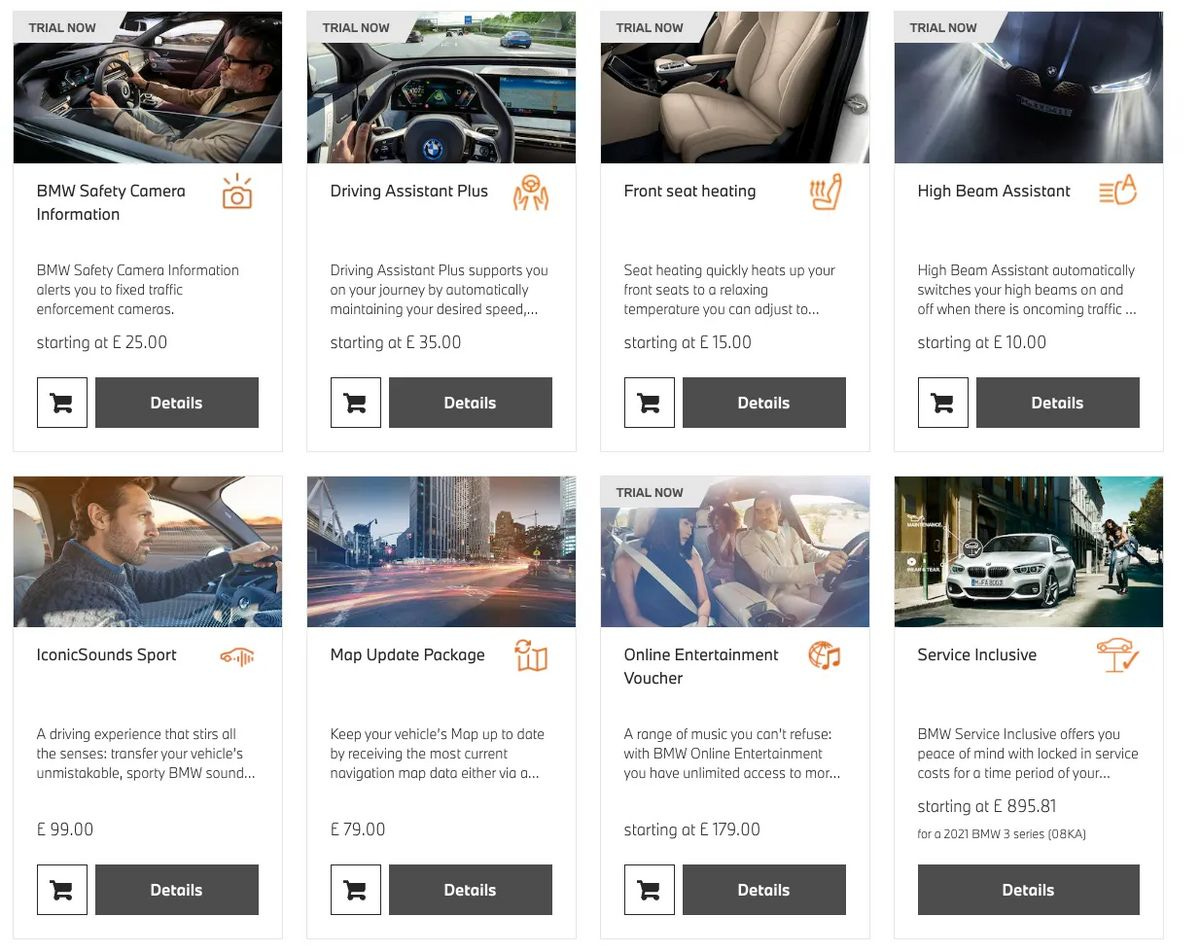 Douyin tests food delivery in China: ByteDance is experimenting with a feature that lets restaurants who manage their own deliveries sell food directly from their Douyin channel. ByteDannce is notorious for quickly testing and dropping new products and features, and also going very deep to monetize its existing user base.
Featured Jobs
Looking for your next gig? Check these out:
Want help filling a job opening? Reach out!
Monkey Business