Discover more from The Split
Stay on top of the latest tech and startup stories.
Over 23,000 subscribers
CapCut: ByteDance's surprise hit of 2022
The most popular app you've never heard of
Hi everyone! If you're reading this, you subscribed to my Substack at some point over the past three years. I'll keep using that for longer form writing, but I'm experimenting with a shorter, more consistent newsletter for founders, investors, and everyone in between called The Split. We're putting broader Banana Capital resources behind this and still figuring out the format, so expect things to evolve over time. Feel free to unsubscribe if it's not for you.
Today we'll take a look at ByteDance's CapCut, the most popular app you've probably never heard of, and why so many people are using it. Snapchat just launched a web version and its new subscription product could be a sleeper hit, AngelList's latest public data tells us the number of startup funding rounds closed in June were down 20-50% since January, and more on what made Minions: The Rise of Gru so successful (hint: memes).
The Most Popular App You've Never Heard Of
Last week Apptopia released it's list of the Top 10 Most Downloaded apps of 2022 through June 30th. There's some interesting commentary, including: TikTok is still #1 globally but with fewer installs than last year; Instagram and Snapchat are on pace to increase slightly year-over-year; and Zoom is off the list after being #1 in 2021.
What we found most interesting was that ByteDance's CapCut was #5 after getting 169 million downloads in the first six months of 2022. Put another way, 53% of people who downloaded TikTok also grabbed CapCut.
What is CapCut? It's a free, all-in-one editing app with many of the features you would expect in a desktop-based editor like Adobe Premiere or Final Cut Pro. If you are familiar with TikTok, you know it has one of the best mobile video editing tools. CapCut is 10x more advanced.
CapCut's success proves TikTok's ability to cross-promote other ByteDance products. Videos exported from CapCut display in TikTok with a deeplink layered on top (example below) that downloads or opens CapCut. If you follow ByteDance closely in China, you know they also operate a Netflix-like movie / TV streaming service, a Spotify-like music streaming service, and a game studio, amongst many other products. CapCut may seem trivial in the context of ByteDance's global product portfolio, but it's the first proof we have of their multi-product strategy working well outside China.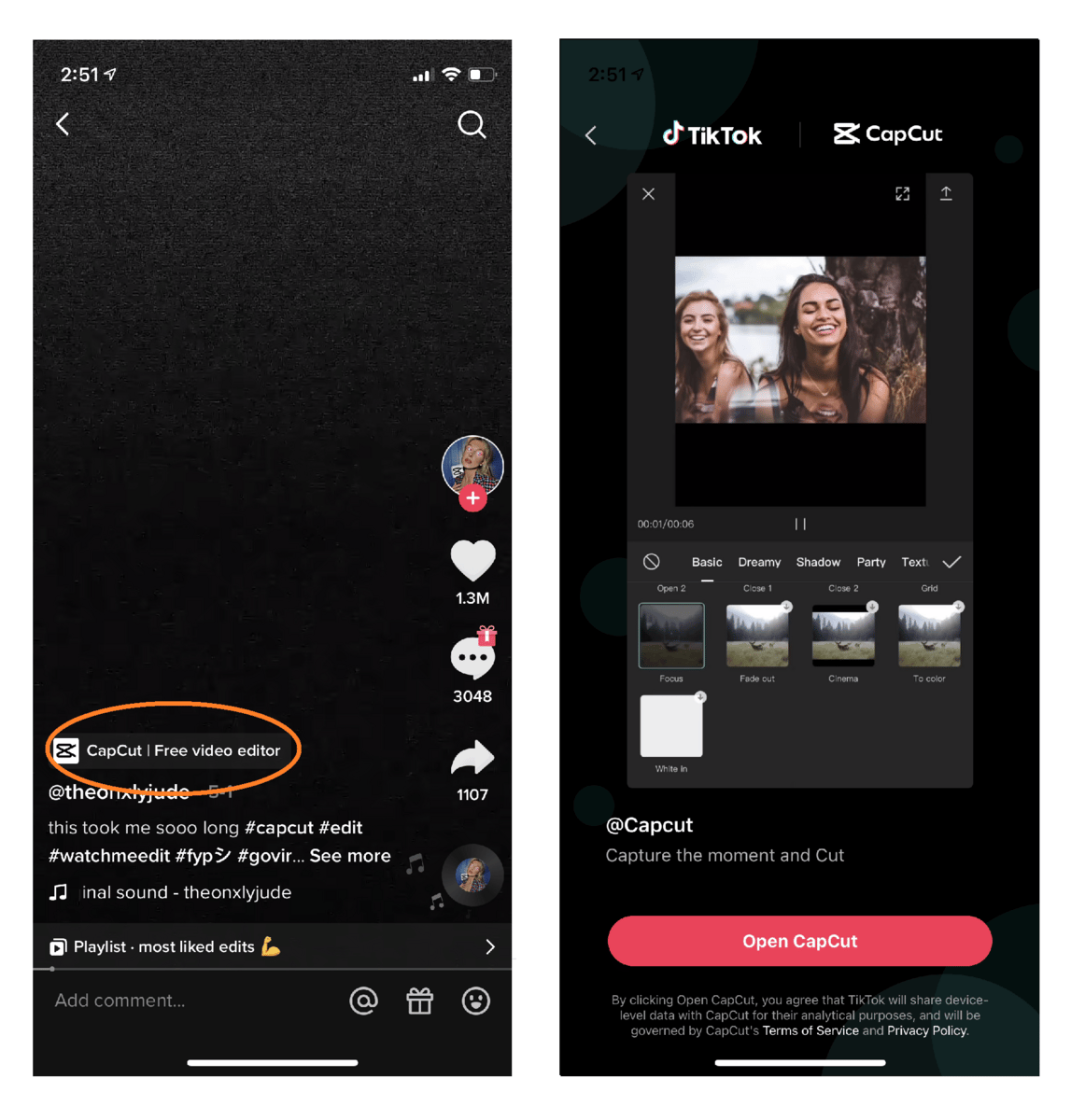 Second, CapCut's popularity hints at how many TikTokers create content. Without adjusting for bots, geography, ages, etc it indicates roughly 53% of TikTokers not only post videos, but also use additional editing tools more sophisticated than what TikTok provides. It's worth noting in a leaked Fall 2019 pitch to ad agencies, TikTok mentioned 34% of US daily active users (DAUs) "shoot content daily".
This high participation rate violates the 1% Rule of the Internet, which states only 1% of an internet community actually creates content, with 10% interacting or commenting, and 89% simply lurking.
Snapchat* has previously disclosed 70% of it's DAUs interact with its Augmented Reality lenses daily, and BeReal* requires you to post a picture to use the app in the first place, technically making the participation rate 100%.
Is it time to re-visit the 1% Rule? Are younger consumers who make up the majority on these platforms more likely to create content online? Or maybe smartphones just made photo and video creation 100x easier and permanently reduced the barriers to create?
Stories Worth Reading
AngelList's latest Real-Time Startup Valuation data tells us the number of startup funding rounds closed in June were down between 20-50% across stages since the beginning of the year, with valuations roughly flat across the average Pre-seed and Seed round. Despite the data being "real-time", it reflects when rounds were closed and not priced, with most recent data likely reflecting rounds raised in April and May. The drop in activity shows the shift in public narrative throughout Q2, and not necessarily due to VCs kicking off their collective four month summer vacations - that should show up in a few weeks.
Minions: the Ruse of Gru took both the internet and box office by storm, grossing over $1.1 billion through July 17th. If you do not follow the industry closely, this is a big number. We were going to write about how this happened, but Tommy Clark already did an excellent job breaking it down here. If you like memes, marketing, and minions, this is for you.
What I Learned at Clubhouse - an excellent post from Anu Atluru. She recently left Clubhouse after two years, joining at ~1,000 users as the first employee.
Product Launches
Snap launches Snapchat for web, bringing it's core chat and video call features to desktop. First and most importantly, this will make it much easier to communicate with your one Millennial friend who still works at Snap and forces you to use it for all correspondences. Second, it hints that potential web-based and chat API integrations may be on the roadmap for Snaps B2B partners (customer service within Snapchat?).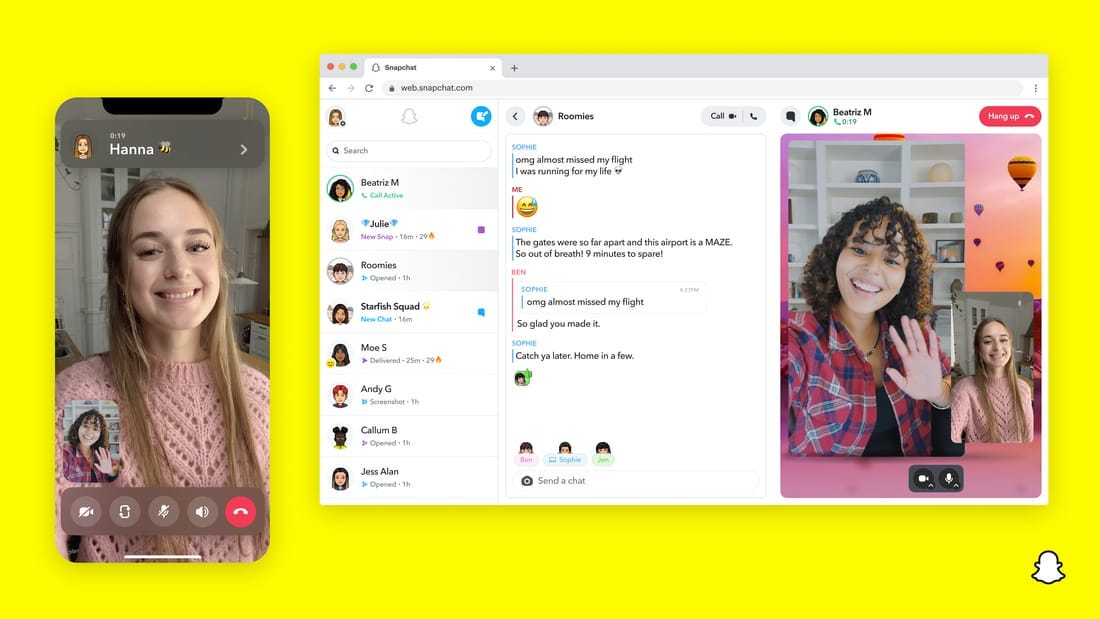 Snapchat for web is launching as part of Snapchat's new $3.99/month Snapchat+ subscription announced on June 29th. Snap's first attempt at in-app purchases via premium lenses did not seem to stick in 2015, but consumer behavior has evolved over the past seven years (and some of Snapchat's userbase might be old enough to have jobs now). If 5% of Snapchat's 100 million North American DAUs adopt within a year, it could add $170 million in revenue after Apple's 30% cut. Ignoring Stock-based compensation (don't tell @Post_Market), its historical 70% incremental EBITDA / Free Cash Flow conversion rate could add an additional $120 million in FCF on top of the $203 million reported over the past 12 months. Worth watching how this plays out.
Banana Phone
The Split's weekly reader survey (so you know what everyone else is thinking):
In your opinion, what's the minimum runway a Seed stage startup should have in the bank right now?
Login or Subscribe to participate in polls.
Check back next time for the results and our take.
Featured Jobs
Looking for your next gig? Here's some jobs we like:
Want us to plug your job opening? Reach out to learn more.
Monkey Business
A tweet from David Perrell accidentally kicked off one of our favorite meme formats from last week.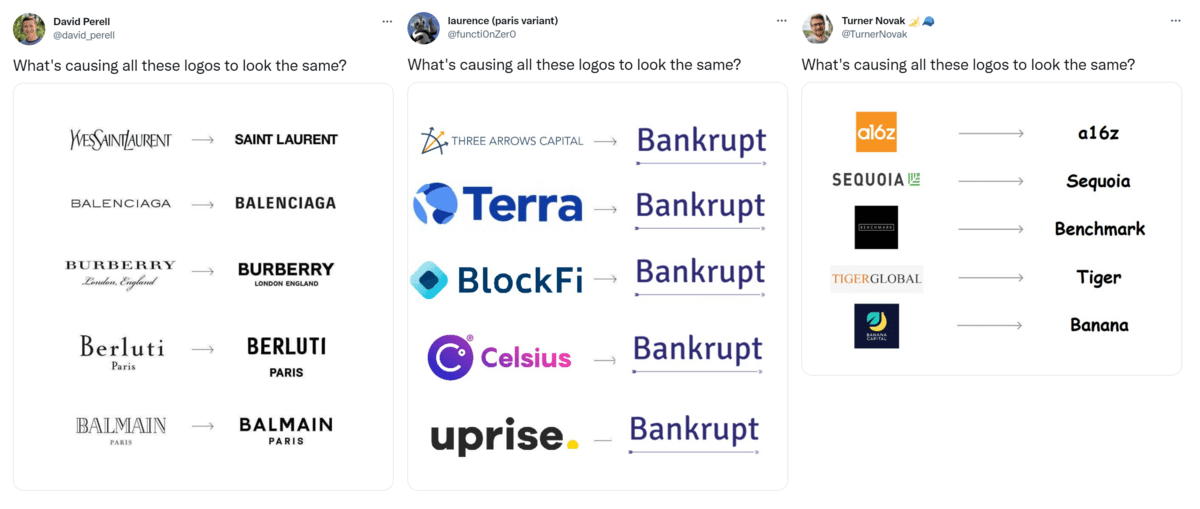 Twitter really liked this one (click for the video):
First issue down. Any feedback so far? Requests for next time?
Login or Subscribe to participate in polls.
*BeReal, Secureframe, and Snackpass are Banana Capital portfolio companies. Turner personally owns SNAP stock.