Discover more from The Split
Stay on top of the latest tech and startup stories.
Over 23,000 subscribers
Amazon's New Buy With Prime Button
Plus a new generative AI product from Flair, Forage powers the first online EBT market, and Atlantico's LatAm report
Hi everyone 👋 Turner back again with The Split.
Amazon just launched its "Buy With Prime" checkout button. I'll share why this matters, plus touch on a cool new generative AI product, fun news from Banana portfolio company Forage, and a great 200-page report from Atlantico on digital adoption in Latin America.
A Message From Morning Brew
☕ Learn Something New Every Day
Start your day off right with Morning Brew - the daily email that makes reading the news actually enjoyable.
Every morning, Morning Brew summarizes the top news stories and delivers them straight to your inbox so you can quickly get caught up on the way to work or over your morning coffee.
Unlike traditional news which can be boring and dense, Morning Brew is fun to read and easy to understand.
The best part? It's completely free and only takes 5 minutes to read so you can get all the most relevant updates and move on with your day.
It's no wonder over 4 million people read Morning Brew. Try it for free.
Amazon's Buy With Prime Leaves Beta
Amazon just announced its "Buy With Prime" product leaves invite-only beta on January 31st. The service lets US-based customers use a Prime account to shop directly from other merchants websites. For merchants, it increases checkout conversion rates - up 25% in the private beta.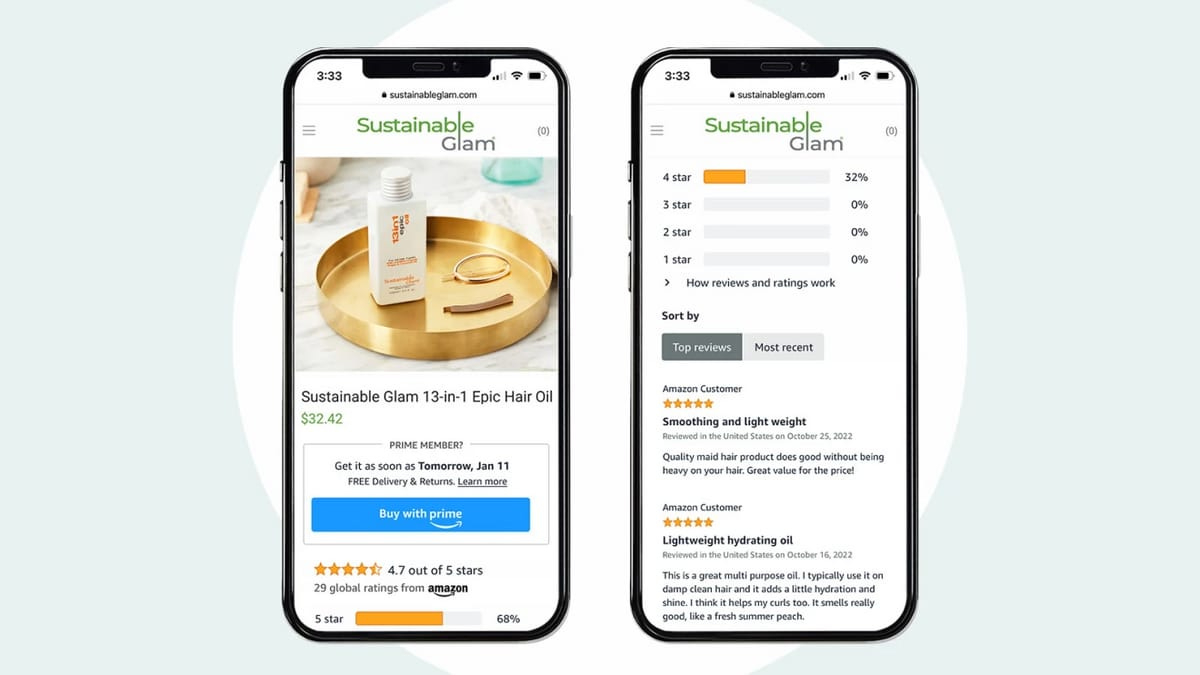 Buy With Prime is set to launch with a BigCommerce app and a coordinated PR push between the two. And not surprisingly, Shopify has warned that using Buy With Prime violates its Terms of Service. [insert popcorn.gif]
I think it's a smart product from Amazon. I'm not sure exact details around how it works yet, but I'd assume its a way to collect data and monetize traffic on non-Amazon properties. It's also smart for BigCommerce to partner with them, and smart for Shopify to block it.
Higher Prime adoption strengthens Amazon's business, and putting a checkout button on other sites feels like a first step. It's a natural lead-in to pushing its "Fulfilled by Amazon" logistics service. And Amazon will be able to collect more data from all these customers (and window shoppers) to feed back into its recommendation and advertising business that's turned into an even bigger cash flow machine than AWS. It also positions Amazon to eventually build out an ad or recommendation network across all of these merchants, though I think that will have to be approached very delicately.
(It's a little outdated, but I wrote more on Amazon's ad business five years ago 👇)
For brands, Buy With Prime is a double-edged sword. I don't doubt that it increases checkout conversions. But the reason a brand would its run its own site and purchasing experience is to own its customer relationships, and this seems to give up too much to Amazon, which stands to benefit significantly from the data it collects from a Buy With Prime button.
For Shopify, its very logical to block it. Its ecosystem essentially offers the same things (checkout, logistics, ads, post-checkout recommendations, etc) while still giving customers full control of their customers data.
It's also worth thinking about how this impacts the rest of the checkout landscape. One-click checkout has... quite the history over the past few years...
…and fintech products like Affirm, Afterpay, and PayPal have all started to look more like ecommerce destinations than lenders.
There are only two rules in business: everyone eventually 1) starts selling ads, and 2) gets into financial services. This is especially true for retailers. I'm sure "how do we launch the Bank of Amazon" has been an on-going topic for decades.
In 2021, Amazon partnered with Affirm as its official BNPL provider. Does Buy With Prime set the stage to eventually launch its own lending product on the backs of these merchant partnerships? Or even more crazy, its own payments network?
I'm not sure how far it can push all of this. But to me, a decentralized Amazon checkout button feels like the first step in a larger strategy.
Like what you're reading?
Subscribe to The Split for more every week.
🚀 Product Launches
Flair launches AI-drive design tool for branded content: With one stock photo and a text prompt, flair uses AI to create marketing and product images. This is both one of the coolest and most practical use cases of generative AI that I've come across. Its the exact class of products I assumed would emerge when I wrote about CapCut and AI in December.
Flair's customer segment is in an interesting position right now as well. On Tuesday I linked to Shopify's 2023 Ecommerce Trends Report, which hinted at the crunch D2C brands may be facing in 2023. These businesses will be looking to do things like cut costs, save time, and increase conversion rates. These are all things Flair may help with, especially as the feature set expands over time.
Hub on the Hill launches online EBT payments: The New York-based food hub becomes the country's first ever farmer's market to accept SNAP EBT payments online. This was enabled by Banana portfolio company Forage, a payment processor for EBT transactions.
This Day In History: The 2nd week of January in 2007 had two iconic product launches: the iPhone and Netflix streaming. h/t Trung Phan for surfacing.
🔗 Links and Charts
Temu had 9 million downloads in December: It's been #1 in the App Store almost daily since early November. If you're a long-time reader, you remember what I wrote about Temu back in August, September, and November. It's China-based Pinduoduo's US product, and borrows quite a few of PDD's social shopping elements. Using the app feels like a combination of Wish and SHEIN.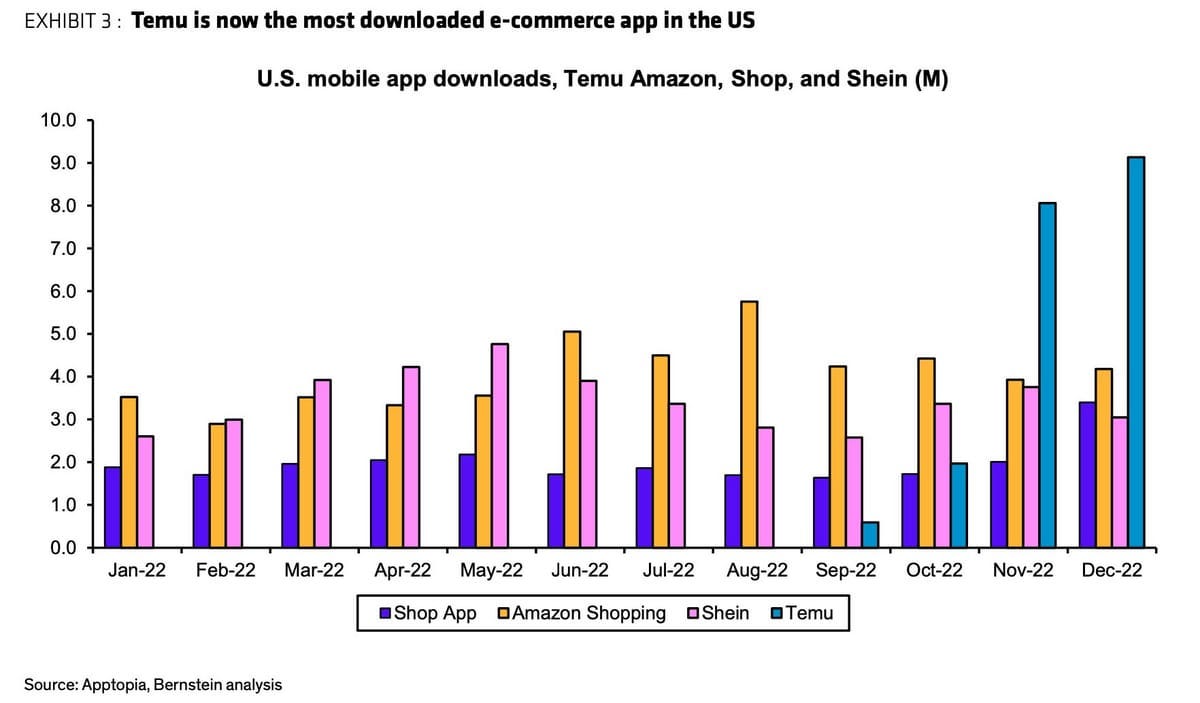 The CCP acquires "golden shares" in Alibaba and Tencent: These shares, typically equal to ~1% ownership of a firm, are bought by government-backed funds or companies which gain board representation and/or veto rights on key business decisions.
Chainalysis' Crypto Crime Report: Its software that helps banks and governments analyze blockchain data is looking to be the big winner in crypto. Said another way, Chainalysis monetizes crypto fraud, and there was a lot of it the past few years. This report has some interesting data around various sanctioned crypto-linked entities from 2022, and there's a link to reserve the 2023 report when it goes live in February.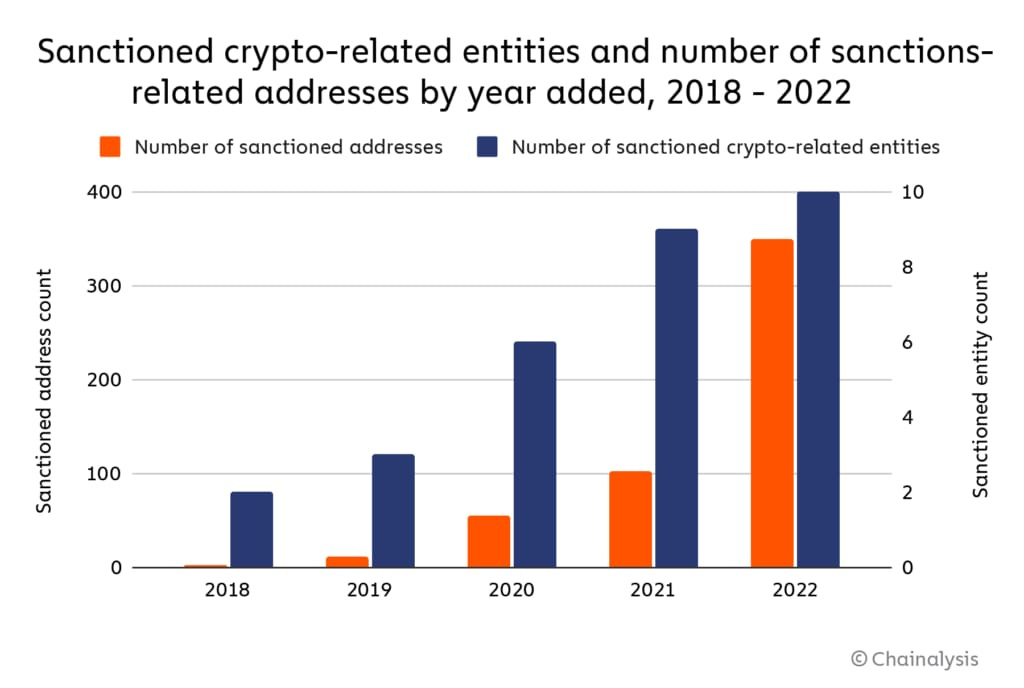 📚 Long Reads
Rise of the Silicon Valley Small Business: Great post by Anu on how she thinks a new archetype of startup will emerge. They look like a typical SMB, but think like a typical silicon valley startup.
Atlantico's 2022 LatAm Digital Report: I'm late reading this 200-page report, but its packed with lots of interesting data points:
Ecommerce in Brazil has not given up its COVID bump, unlike the US which has pulled back to its pre-pandemic trendline.

21% of software engineers accept job interview requests for in-person positions vs 65% for remote positions.

There are 2x more Brazilians invested in crypto than in stocks.

Finally, Brazil's Pix payment system is growing 4x faster than India's UPI, it recently passed cash in daily usage and still growing.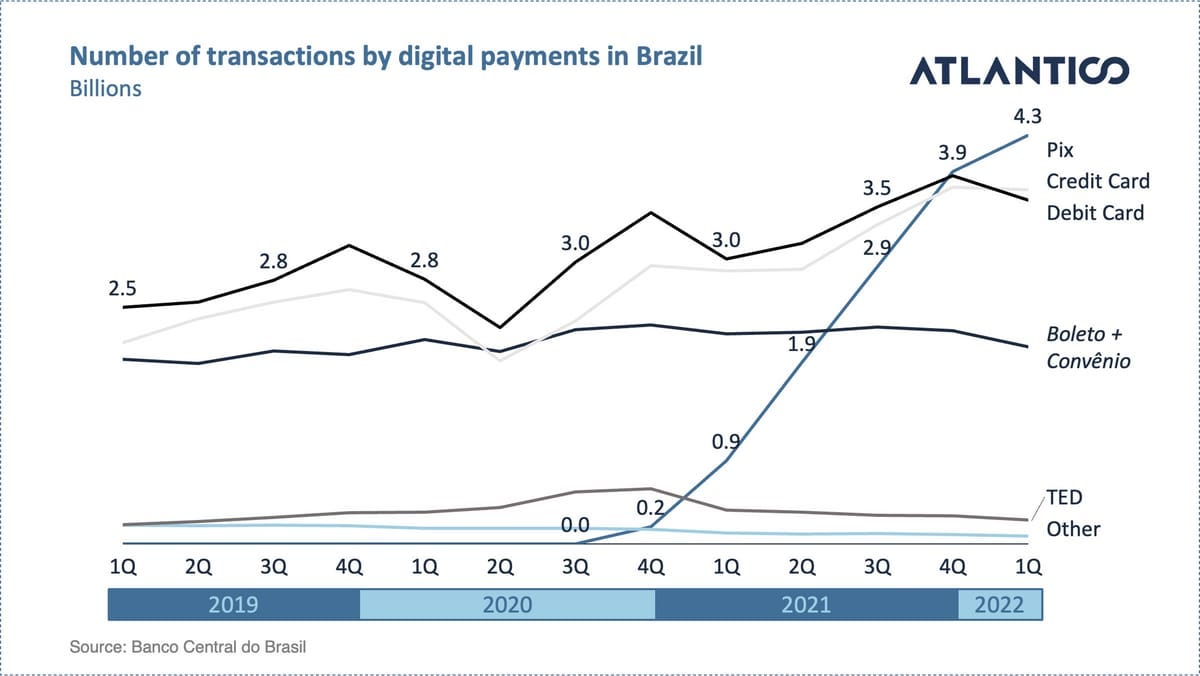 Buffett Profile from 1979: "The investor's investor", this wide ranging article on Buffett's strategy, philosophies, and qualities he looks for in management teams and other investors. The link has three of these scanned pages, select quotes, and a paywall with the full article in text.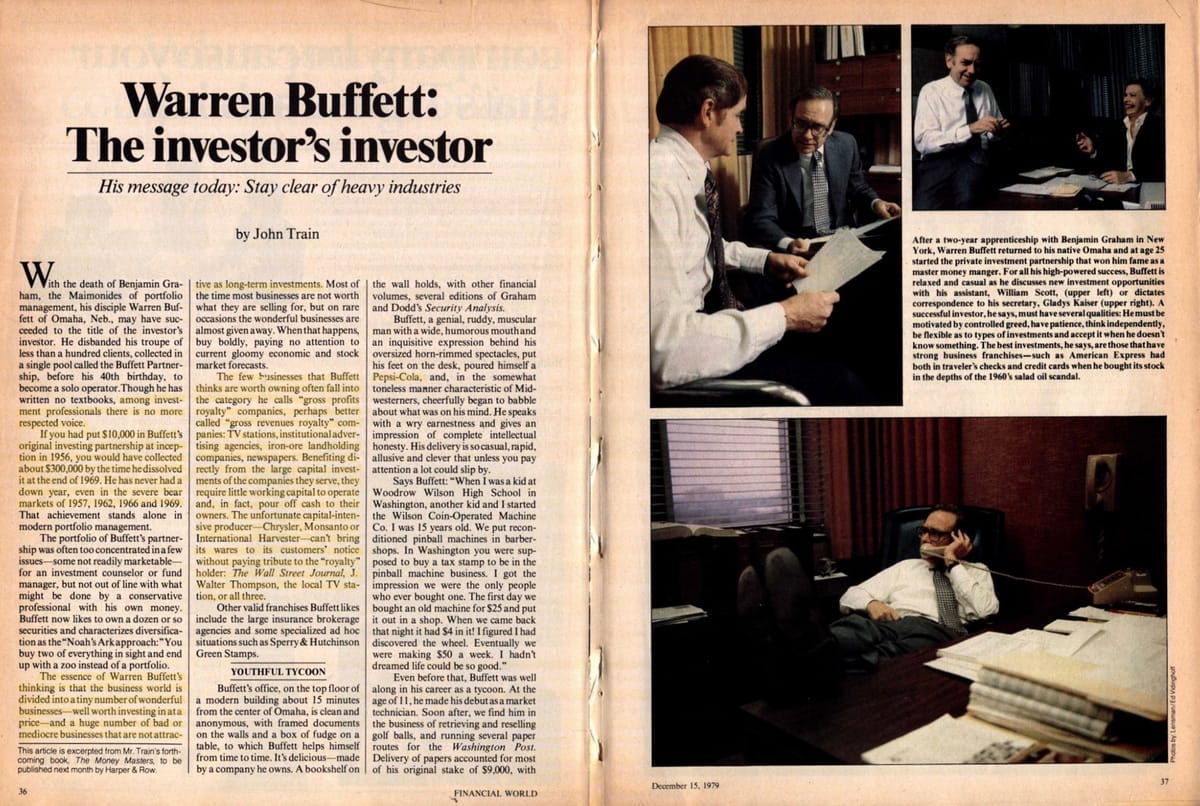 SBF Launches a Substack: SBF continues to defy the only rule of getting arrested, which is to stop talking. This first post claims to have had "billions" in new funding offers before John Ray took over as CEO, plus another $4 billion in the weeks after. He also blames the bankruptcy lawyers for "quashing those efforts".
🔊 Podcasts
The Future of Twitter, According to Elon Musk: Last month, Colin and Samir had a secret call with Elon, some Twitter execs, and a few other creators. They review some of the insights they shared with Twitter + what Twitter shared with them. You'll have to subscribe to their newsletter (free) to read the post, but you can listen to the podcast episode here.
💼 Career Services
Banana Talent Drop #9 is going live this Sunday! As a candidate, the Banana Talent Collective is a great way to passively explore new startup roles. We just had another accepted offer last week! 🔥
As a hiring manager, its a stream of pre-vetted candidates sent to your inbox every two weeks (if you're at a Banana portfolio company, reach out for access).

If you're starting to explore finding a new role or are hiring and want a feed of pre-vetted candidates, get started here.
❤️ Reader Love
Thanks to Jenny @ Freestyle for showing how this potassium-grade banana cap is scientifically proven to improve any situation!
🍌 Monkey Business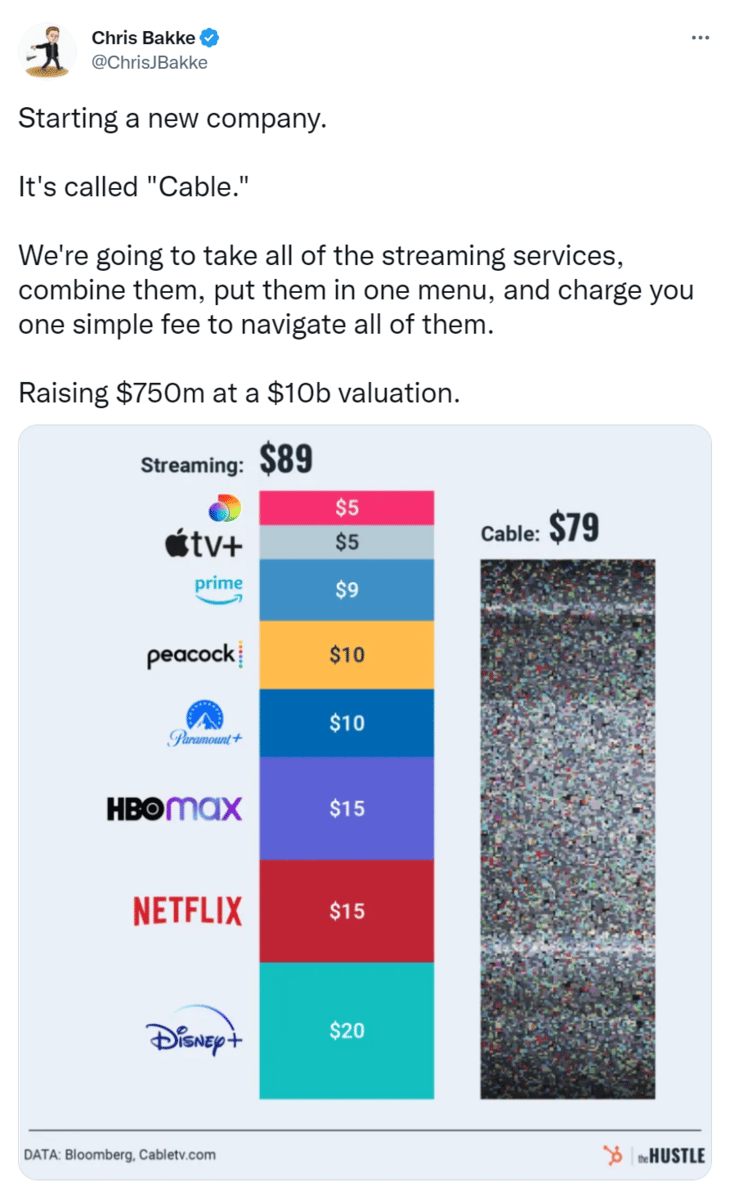 What did you think of today's email?
Login or Subscribe to participate in polls.
❤️ The Split is brought to you by the team at Banana Capital. Read more about what we're up to and the latest on our Fund 2 here.

🤝 Interested in a sponsor partnership with The Split? Inquire here.
🐝 And if you run a newsletter, I can't recommend Beehiiv enough.